SchoolBook
City Sees Big Drop in Student Suspensions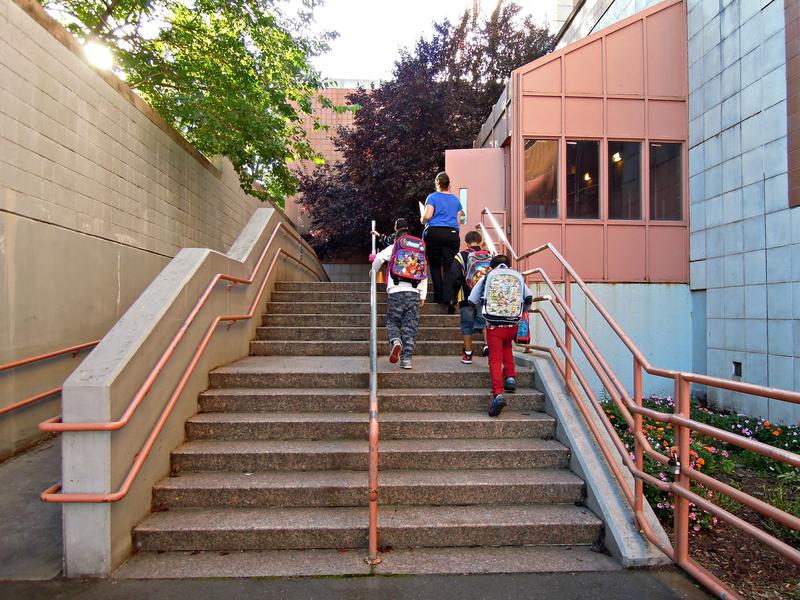 The number of students suspended from school dropped by more than 23 percent last academic year, according to numbers released by the Department of Education Thursday. The DOE says the drop is due to schools addressing "incidents before they escalate."
The decline in suspensions appears significant under a mayoral administration where suspensions more than doubled over the decade 2001 to 2011. The number of suspensions peaked at 73,943 in the 2008-2009 school year.
In the 2012-2013 school year, 53,465 students received suspensions, down from 69,643 the year before. During the 2010-2011 school year, 73,441 students were suspended from school.
Still, despite the decline in suspensions, disparities remain.
Black students made up 52.8 percent of those suspended, while they make up 27 percent of student enrollment. Students with disabilities made up 34 percent of suspensions, while making up 12 percent of the student population.
"The latest suspension data shows that suspension rates continue to drop due in no small part to the hard work in our schools to address incidents before they escalate," said Schools Chancellor Dennis Walcott in a written statement. "We continue to review the disparities in the numbers among race and ethnicity. This is a national issue, and in our schools, we use constructive approaches to help our students understand the consequences of their actions and learn new strategies to resolve conflicts more peacefully."
The New York Civil Liberties Union earlier this week released a report on the disparities in school suspensions, and noted an overlap between students most likely to be suspended from school and those most likely to be stopped and frisked in their neighborhoods.
The N.Y.C.L.U. called on the next mayor to increase positive interventions in discipline issues, such as mentoring, counseling and peer mediation — strategies that many schools, but not all, employ.