The Takeaway
NSA Chief: Foreign State Tried to Sway Election with Democratic Hacks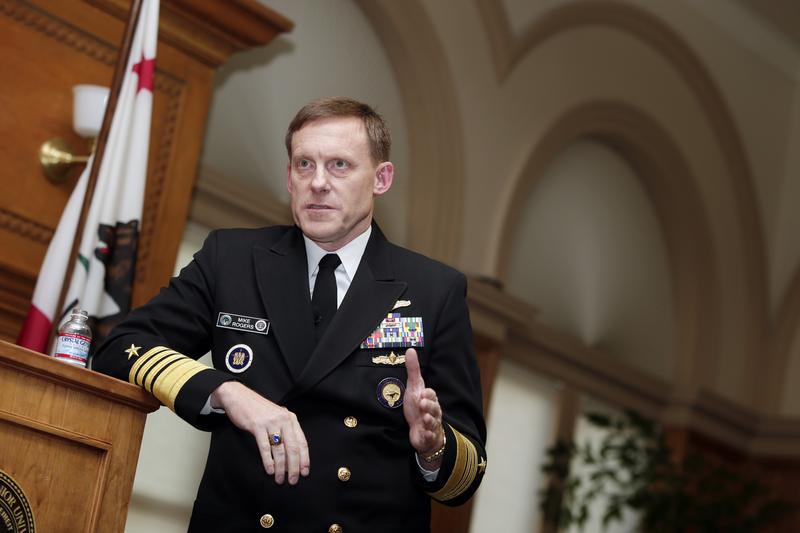 Back in July, Wikileaks published 20,000 emails that showed that Democratic Party leaders favored Hillary Clinton during the primary season. Additionally, in the final weeks before Election Day, John Podesta, Clinton's campaign chairman, had his email hacked and the contents were sent to Wikileaks.
Now, exactly one week after the election, the director of the National Security Agency (NSA) says these hacks came from a foreign nation.
"There should be any doubt in anybody's mind — this was not something done casually," NSA Director Admiral Michael S. Rogers said Tuesday. "This was not something done by chance. This was not a target that was selected purely arbitrarily, this was a conscious effort by a nation state to attempt to achieve a specific effect."
Click on the 'Listen' button above to hear Takeaway Washington Correspondent Todd Zwillich explain what you need to know, and check out a video of Director Rogers speaking below.  
"A conscious effort by a nation-state to attempt to achieve a specific effect" NSA chief on WikiLeaks https://t.co/kvmrTyVE30 #WSJCEOCouncil pic.twitter.com/AT2pxK2ROR

— Wall Street Journal (@WSJ) November 15, 2016