NPR Special Examines Presidential Candidates' Character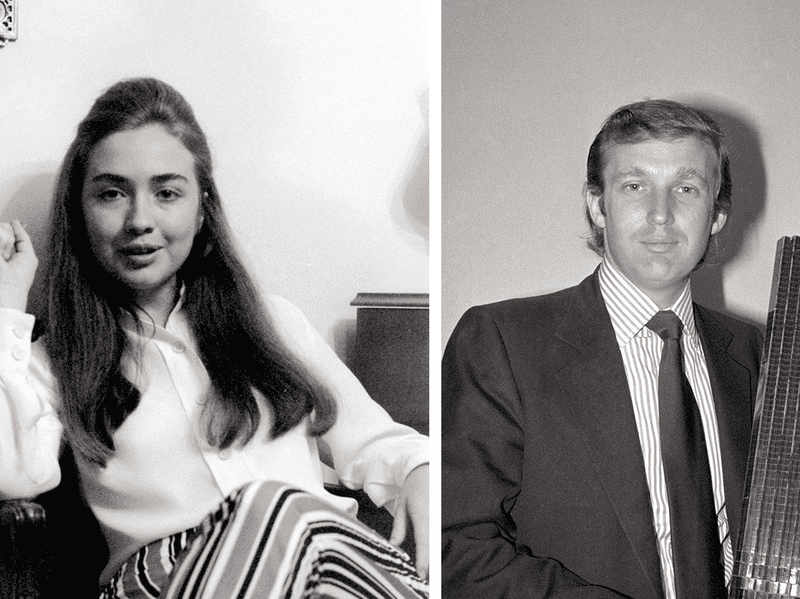 Get a personal look at Donald Trump and Hillary Clinton through interviews with colleagues, critics, friends and family
September 2, 2016; Washington, D.C. — As Election Day approaches, NPR explores the character of two major party presidential candidates. In the hour-long radio special, "The Making of Clinton and Trump: Character in the 2016 Election," Weekend Edition host Rachel Martin (@rachelnpr) speaks with the people who've worked closely with the candidates as they've forged their political identities and from others who know them best to understand how they became the most unpopular nominees since modern polling began.
"The Making of Clinton and Trump: Character in the 2016 Election" will air on participating public radio stations throughout the month of September. Elements of the special will appear on Weekend Edition and become available on NPR One Sunday, September 4. The full transcript is now available on NPR.org.
The radio special will explore the candidates' most formative experiences and dive into aspects of their personalities that have turned into liabilities with voters: Hillary Clinton's need for privacy and Donald Trump's desire for public attention.
To understand Clinton's character, Rachel Martin gets perspective from Melanne Verveer, who served as chief of staff when she was First Lady; former Republican Senator Judd Gregg of New Hampshire, who worked with her in Congress; Ernie Dumas, a reporter and editorial writer from Arkansas who has long tracked her career; David Maraniss, a Washington Post journalist; and her daughter, Chelsea Clinton. For insight into Trump's character, Martin speaks with friend and informal political advisor Roger Stone; friend and TV personality Piers Morgan; current business partner Phillip Ruffin; Steven Perskie, a former New Jersey casino regulator; and Trump biographers Michael D'Antonio and Gwenda Blair.
Contact
Allyssa Pollard, NPR Media Relations
mediarelations@npr.org
Copyright 2016 NPR. To see more, visit http://www.npr.org/.