The Takeaway
North Carolina Leads the Way in Cutting Aid for the Jobless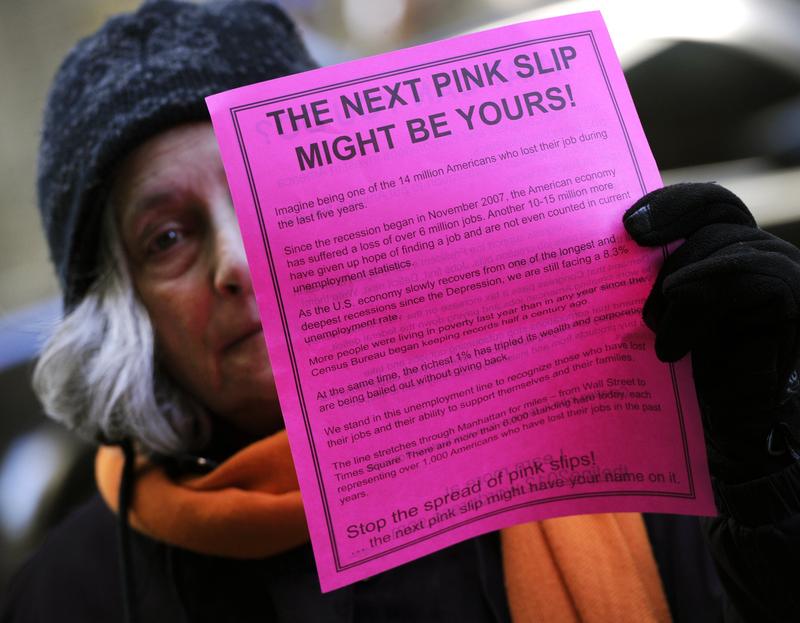 For the long-term unemployed, in an economy that seems to penalize people who have been out of the workforce for a long time, do long-term unemployment benefits solidify the situation?
Is there a spark that might move the unemployed to make a transition back into the labor market—a spark that is somehow extinguished by a steady check?
They are trying to answer that question in the state of North Carolina, where the state's unemployed are eligible for 20 weeks of benefits, down from 73, with reduced benefits as well.
At the end of last year as the federal government allowed long-term unemployment benefits to expire for 1.3 million Americans, North Carolina led the way in also reducing benefits, and now several states are taking North Carolina's lead and cutting weeks of aid.
Paul Tine is a North Carolina state representative, a Democrat from the sixth district. He voted for the unemployment cuts. He is a fiscal conservative, and was concerned about the benefits' contribution to the state's growing debt.
Jaslyn Roberts is the career center director for Charlotte Works, a job training organization. She says the state benefit cuts have gotten more people into her agency to get help, but she's also seen a lot of desperate, frustrated clients.
Together they explain how things have changed in the state since benefits have been cut.