SchoolBook
Cold Calculations: How NYC Schools Declare a Snow Day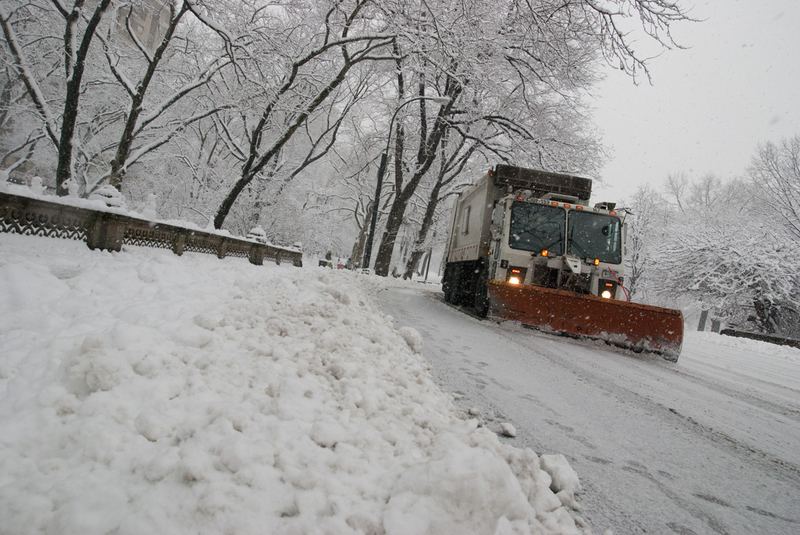 There's no specific formula, no numbered checklist and no hard and fast rules. But the decision to close or open schools after -- or during -- a storm is not arbitrary either.
"This is a call that is made based on the best information we can assemble and based on our experience in these matters," said Kathleen Grimm, deputy chancellor for operations at the New York City Department of Education. "Every storm is different so every response is different."
The mayor and schools chancellor defended the decision to keep schools open on Wednesday. According to preliminary D.O.E. data, student attendance was just under 64 percent, much lower than usual. (The D.O.E. does not release same-day teacher attendance data.)
Each winter storm and the decision to call a snow day brings a coordinated effort between city agencies. D.O.E. officials said there are late-night and early-morning conference calls between the mayor and schools chancellor, along with the Department of Sanitation, the Office of Emergency Management and the Police Department to determine the impact of a storm.
And, this being New York, there are always complaints, no matter the final decision. They should have told us sooner. They should have closed the schools, or kept them open. What WNYC found, though, is the largest school district has largely the same process as the smaller urban and suburban school districts in the area -- even if the end results are different.
While New York schools have closed once this calendar year, most of the neighboring districts have called four snow days so far.
The key factors that could make or break a snow day include accumulation, temperature and windchill, though there are no specific thresholds for each. It just depends on their combination, in conjunction with the timing of a storm and whether city officials are confident that mass transit and the city's 7,700 school buses can run.
Education officials said they try to make the call to close schools as early as possible, before 6 a.m., even though many families and school staff would prefer notice the night before.
Officials at the School District of Philadelphia said they're watching the weather forecast two to three days out before a potential snow day. The district's chief of communications, Fernando Gallard, said they have conference calls, and look at the progress of snow removal, too.
In Summit, N.J., Schools Superintendent Nathan Parker said Wednesday, Feb. 5, was a "moving target," as of the night before. 
"It's not a set of things that we look at, but we look at the safety for our staff and students," he said.  
Pleasantville Union Free School District is a small district in Westchester County with a streamlined process that suits its size. 
"Starting at 4:45 a.m., I'm looking at NOAA satellite feeds," says District Superintendent Mary Fox-Alter. "By 5:25 a.m., we make a decision."
One tool that neighboring districts have in their back pocket is the delayed opening -- a tool that, according to the D.O.E., is not a viable option for New York City.
Education officials said an all-or-nothing approach is better for a system of this scale, since a delay would still require opening schools and staffing them early for those families that didn't get the message. 
This year's school calendar for New York City public schools has three extra days built into it, meaning officials have two more at their disposal.
Shomial Ahmad contributed reporting.