The Takeaway
No Need To Panic (Yet) Over NYC's Potential Ebola Patient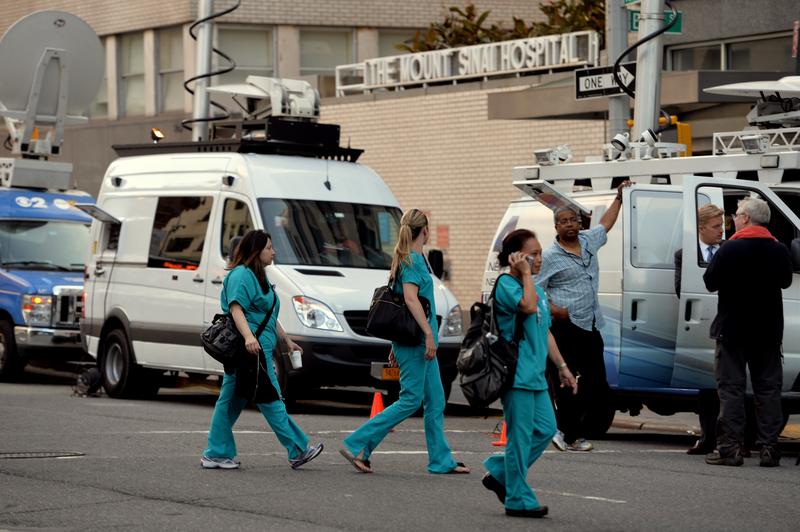 A single patient at a hospital in New York City is being tested for the Ebola virus, fueling tabloid headlines.
Fear might sell papers in New York, but there is no panic in the United States. Proper precautions are being mobilized, and the two Ebola victims in Atlanta are being treated with an experimental drugs.
In West Africa, almost 1,000 have from died this outbreak, but there is no apparent threat to the U.S. at this point. But what is the cost of being careful?
Helping us to do the numbers is Stephen Morse, a professor of Epidemiology at Columbia University and Co-Director of USAID Emerging Pandemic Threats.