No Ethics Reform? No Raises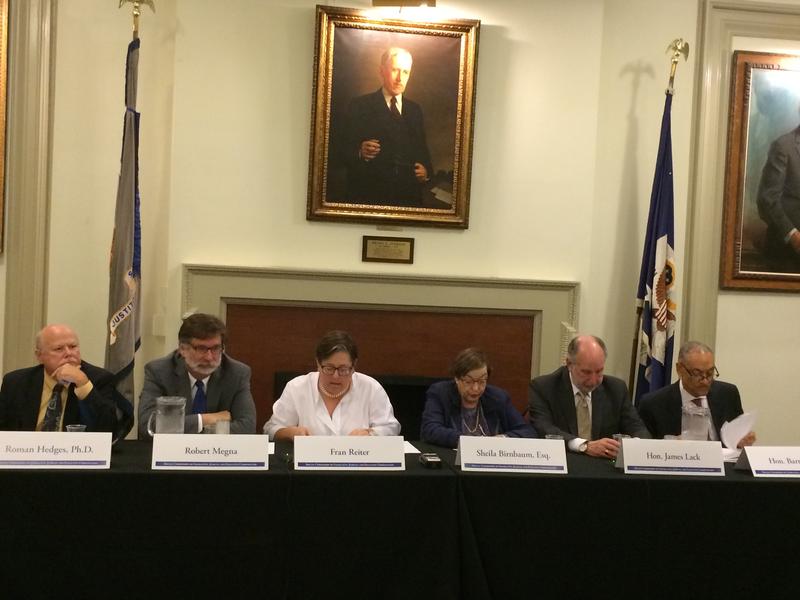 A legislative pay commission charged with determining whether New York state legislators should get a pay raise — their first since 1999 — fell short of the votes needed to approve a raise.
Of the six voting members, only two supported a proposal to give the legislators a nearly 45 percent raise.
Three other members, all appointees of Gov. Andrew Cuomo, said in a joint statement they would not vote on a raise until after the state legislature took steps to bring ethics reform to the senate and assembly. Both houses have been plagued by corruption scandals, with legislators going to prison on federal bribery and other schemes related to their political positions. Without a majority, the legislators will not get a raise.
Commissioner Fran Reiter, one of Cuomo's appointees, said she believes legislators deserve a raise, but that she wanted to see them get rid of the bonus they receive when they hold special positions. The legislators have a base salary of $79,500 a year. But most get additional money for holding leadership roles. The leaders of the Assembly and Senate each get more than $40,000 on top of their base pay, for instance.
Commissioner Roman Hedges had proposed the raises for the legislators, based on the rate of inflation since 1999. He criticized the three commissioners who refused to vote, saying they thought Cuomo was a "king."
Hedges, who was appointed to the commission by Assembly Speaker Carl Heastie, has argued aggressively for raises. He said it was hard for them to support their families on $80,000 a year, and that though the legislators are technically part-time workers, they actually worked year-round.
Hedges said he called Assembly Speaker Carl Heastie before the meeting to let him know what he was going to do; Hedges can be overheard on a video of the meeting talking to Heastie. But Hedges insisted he was not being directed or influenced by the speaker.
Robert Megna, a vice president at Stony Brook University who was appointedto the commission by Cuomo, said he did not talk with the governor about his role on the panel or his decision. 
"It was supposed to be an independent commission," Megna said. "I haven't really talked to the governor about it at all ... I think it would have been inappropriate to get engaged with him," Megna said.
The commission had until Nov. 15 to decide on a raise. The members disagreed about whether they must disband, or if they can reconvene before the end of the year and give the legislature a chance to pass ethics reforms.