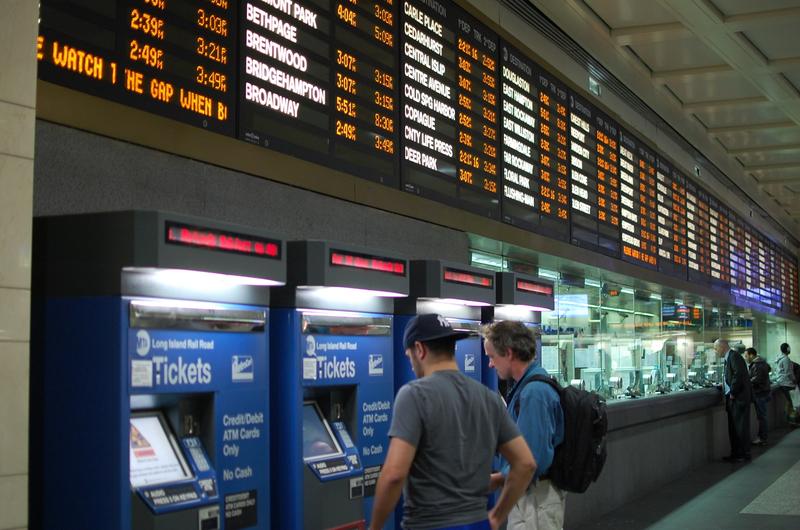 Federal mediators failed to produce a deal between the MTA and Long Island Rail Road workers.
Soon after the talks ended Tuesday afternoon, the MTA released a statement calling the talks "unsuccessful" and saying agency chair Tom Prenderast would head to Washington on Wednesday to ask Congress what its plans are in the event of a strike — which could happen as soon as July 20.
Two federal mediation boards have already weighed in on the four-year-long contract dispute, each time ruling in favor of the unions, which are asking for a 17 percent raise over six years. The MTA is offering 17 percent over seven, and wants new hires to pay more for health care and pension costs.
Because LIRR workers are governed by federal law, Congress can intervene. But Rep. Peter King, reached earlier by phone on Tuesday, said it would be hard to get his colleagues to intervene in a dispute physically contained to a handful of New York counties. 
"Congress is 435 members," he said. "Only five of them are from Nassau and Suffolk, where the bulk of Long Island Rail Road commuters are...even if I came up with what I thought was the best thing to do, I'd have to make sure that the other members of Congress from our region were speaking with one voice, then we'd have to get the congressional leaders to be on board."
A spokesman for the union representing the LIRR workers said in an email that, "We should be settling this on our own without looking to Congress to settle it. The MTA is forcing a strike."
The MTA has not yet formally released a contingency plan, but in the event of a strike, it intends to provide some buses to take commuters to subway stations in Queens. Officials caution, however, that a bus can't begin to take the place of the railroad, which provides 300,000 trips each day.
Read the MTA's letter to Congressional leadership below.