Train Crash in Hoboken Leads to Questions About Safety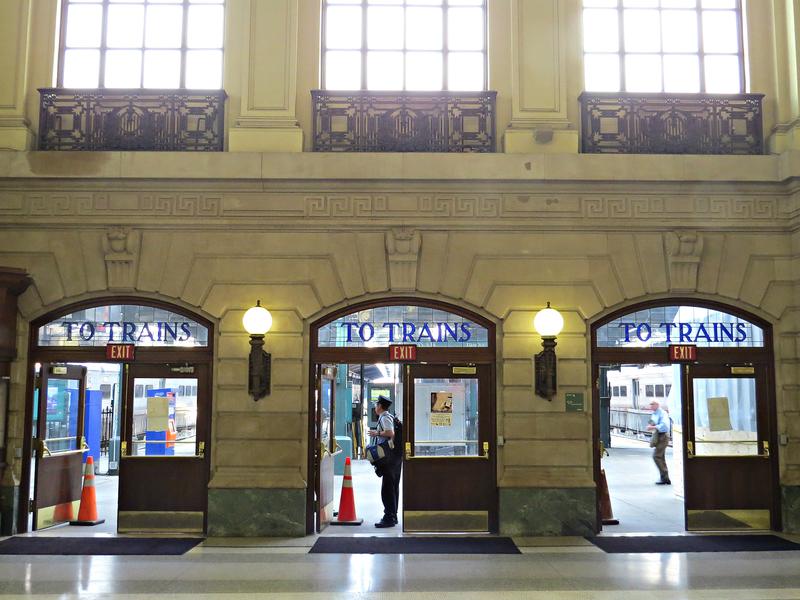 One woman died and 108 people were injured when a rush-hour NJ Transit train crashed at Hoboken Terminal on Thursday morning. The wreck renewed questions about whether long-delayed automated safety technology could have prevented tragedy.
#Hoboken #traincrash train hit the station pic.twitter.com/5xteTKLavU

— Leon O (@monduras) September 29, 2016
Fabiola Bittar de Kroon, 34, was killed by a falling piece of debris on the platform. She lived in Hoboken. 
The New Jersey Transit train ran off the end of its track as was pulling into the station, smashing through a concrete-and-steel bumper. As it ground to a halt in the waiting area, the train apparently knocked out pillars, collapsing a section of the roof.
Bystanders pulled large pieces of concrete off bleeding victims and passengers kicked out the windows and crawled out amid crying and screaming, as emergency workers rushed to reach commuters in the tangle of twisted metal and dangling wires. About 20 patients were still being treated in local hospitals as of Thursday night.
"I was in the back of the second car and I realized as we were going into the station, that it felt like it was going too fast and I actually braced myself, sensing it was too fast," Neil Lattner of Westwood, N.J., told WNYC's Nancy Solomon. "I wish I would've yelled to everybody to brace themselves, but I couldn't. And we just crashed and the cars felt like they were crumpling into each other and I've hurt my arm and my back."
Scenes from #Hoboken train crash. Dozen or so people headed to hospital. Women in pic not dead. pic.twitter.com/gTuLc6PG38

— Stephen Nessen (@s_nessen) September 29, 2016
The commuter train had left Spring Valley, New York, on the Pascack Valley Line at 7:23 a.m. and was carrying a significant number of New Yorkers. The engineer, who was injured but who is no longer in the hospital, is cooperating with officials. Governor Chris Christie said at a news conference that there is no indication that the crash was anything other than an accident, but officials do not yet know the cause.
Investigators from the National Transportation Safety Board have recovered the train's data recorder. They're hoping it will tell them how fast the train was going when it slammed into the terminal.
Kate Hinds, WNYC's transportation reporter, said the NTSB will use the black box to do "all kinds of mechanical analyses, to understand what was happening before and at the time of the crash. They'll also interview the train crew and do toxicology screenings." 
WNYC has discovered two similar recent incidents where trains in or near Hoboken Terminal failed to stop on time, according to Federal Railroad Administration incident reports.
• On June 2, 2015, at 5:14 a.m.: Train #XB12 passed a stop signal and then struck the bumping block located on Track 2. There was one injury.
• On April 6, 2013 at 1:24 a.m.: Train #X166 ran a stop signal at 8 mph near Hoboken and struck a train standing on Track 5 — the same track involved in this morning's incident. Three of its cars and the locomotive on the other train derailed.
Hoboken is the fifth busiest station in the NJ Transit system, with 300 trains every day. The evening commute was snarled with passengers trying to find alternate routes.
At Hoboken train accident. Train didn't stop and crashed in terminal. More than 30 injuries. pic.twitter.com/qGq41Z2oiV

— Nancy Solomon (@NancySolomon2) September 29, 2016
The train was not equipped with a technology that is designed to slow speeding trains.
U.S. railroads are under government orders to install the system called positive train control, but the work has gone more slowly than expected. 
WNYC reporter Karen Rouse said that NJ Transit still has a lot to do. "They have to equip locomotives and tracks with sensors that are needed to make Positive Train Control work. It has to install radio towers and it needs to train more than 1,100 employees," she said.
The deadline has been repeatedly extended and is now Dec. 31, 2018.
With reporting from Nancy Solomon, Stephen Nessen, Kate Hinds, Sarah Gonzalez, Jim O'Grady, Matthew Schuerman and the Associated Press. Editing from Sean Bowditch and Julianne Welby.