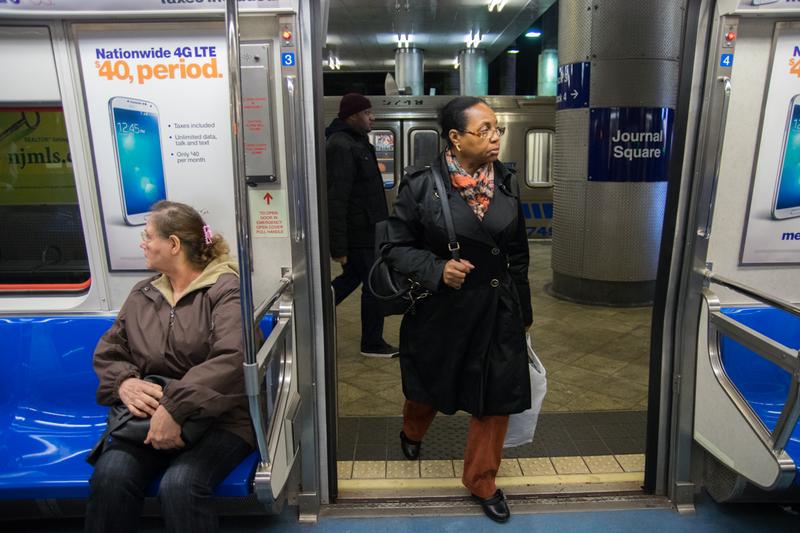 To stem the PATH train's tide of red ink, it should raise fares, be funded in part through tax subsidies, and be operated by New Jersey Transit.
That's a broad interpretation of recommendations coming out of the Citizens Budget Commission, a respected New York City-based fiscal watchdog that's just released a report entitled "Financing PATH: Options for Deficit Reduction."
The group has been studying the Port Authority of New York and New Jersey, which operates the PATH train. (Last year, it released a report urging the Port to overhaul its budgeting process.) The CBC report pointed out that the PATH is one of the Port's biggest money losers, and it will likely run a $387 million deficit this year. By 2018, that deficit will grow to $487 million.
The problem: high operating costs and low fares.
Charles Brecher, the CBC's consulting research director, says the PATH's financing should be overhauled. "The expenses have gone up because there's been substantial investment to modernize it," he said. Meanwhile, "the fares are unusually low." The undiscounted one-way cost of a PATH trip costs riders $2.75. But it costs the Port Authority $8.45.
(The report tries to head complaints about fare hikes off at the pass: "It is worth noting that PATH serves a more affluent ridership than many transit systems. According to the latest survey, 44 percent of PATH riders have household incomes of more than $100,000 per year. This share is larger than for the New York subway (36 percent), commuter bus (39 percent), and local bus (20 percent) riders, but behind those utilizing MTA commuter railroads (60 percent).")
The rest of the PATH system is currently being subsidized via Port Authority bridge and tunnel toll revenue.
"One of the things that struck us," Brecher said, "is it's the only transit system in the country that doesn't have some general tax subsidy." That, said the group, should change.
As should its governance. The group says it makes sense to take the PATH out of the Port Authority's portfolio so it can reconnect to its core mission and focus on revenue generators. "You'd free up money for new investments in the things that contribute to development and make money, like the airports," said Brecher. "And it frees up money if you wanted to start thinking about alternatives like ARC."
Moreover, New Jersey Transit is already in the transit business. "They're the other railroad running under the river," said Brecher. Giving NJ Transit operational control of the PATH would make it responsible for 86 percent of commuters from that state to Manhattan's central business district, allowing it to better coordinate the region's transit.
Neither the Port Authority nor New Jersey Transit would say whether they're taking the idea seriously.