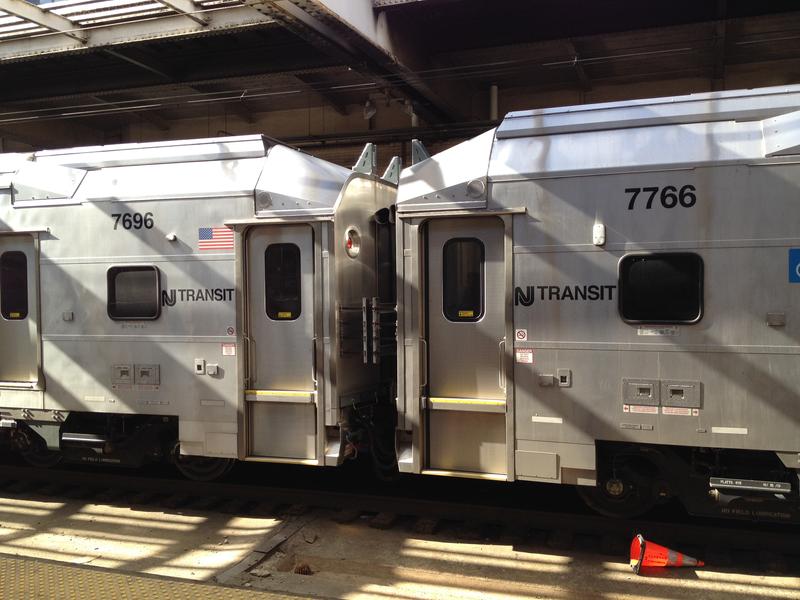 Now that New Jersey Transit has a new executive director, the agency wants to look to its future. But two incidents from its recent past keep cropping up—and the state's top transportation official is promising answers.
New Jersey's transportation commissioner, James Simpson, presided over a special board meeting Monday in which the agency formally elected Ronnie Hakim as its new executive director. And even though Hakim wasn't present during the meeting, signs seemed to indicate that a new sheriff is in town.
When asked if the public will ever learn why the agency stored rail cars in a flood zone during Sandy, leading to $120 million in damage and months of delays for the riding public, Simpson was emphatic.
"I think the answer is yes, you will. I don't know everything. All I know is the rail cars should have been moved to higher ground and they weren't," said Simpson. "There was a decision that was made to leave the rail cars because...their forecast only showed a 20 percent likelihood of the yard flooding."
"To me, if that's the case, ten to 20 percent, that's a risk that I wouldn't take," Simpson added. "When Ronnie Hakim comes here, I'm sure she's going to want to speak to the managers as well."
New Jersey Transit is currently not investigating its Sandy performance, although the State Assembly is vowing to reschedule a hearing probing into the agency's recent mishaps.
Here's what NJ Transit is investigating: its handling of transit during the Super Bowl, when fans waiting to board trains complained of long waits and severe overcrowding. At Monday's meeting, Simpson tapped board members Bruce Meisel and James Finkle to lead that evaluation.
Meisel said the board had retained retired U.S. District Court Judge Dennis Cavanaugh to help lead the inquiry, and Meisel said the questions would not be limited to NJ Transit. "We hope to interview folks from the State Police. We'd like to interview individuals from the NFL, with whom NJ Transit interfaced." He said of the interviews: "They will be thorough. They're not going to be softballs...when you get questioned by a federal judge. They tend to be fairly serious."
Hakim, who is currently heading the NJ Turnpike Authority, will formally start at NJ Transit on March 2, replacing current head Jim Weinstein. She'll be paid $261,324 annually, with a $10,000 bonus tied to performance measures. "We've given her a transition book," said Simpson, "and I know at the appropriate time senior management is going to be asked to do a self-assessment."
Reaction to Hakim's appointment was largely positive from the members of the public attended the meeting. "We're excited," said Janna Chernetz, who works at the Tri-State Transportation Campaign. "She understands how important transit is and how it works. We're hoping one of her first priorities it to look at delays that have been plaguing bus and rail and improve reliability. Riders deserve that attention."
That won't come a moment too soon for some. David Peter Alan is chair of the Lackawanna Coalition, a group that advocates for NJ Transit rail passengers. "The morale of New Jersey Transit's riders and employees is as low as I have ever observed in almost 30 years," he said. "A change in leadership can bring new opportunities."