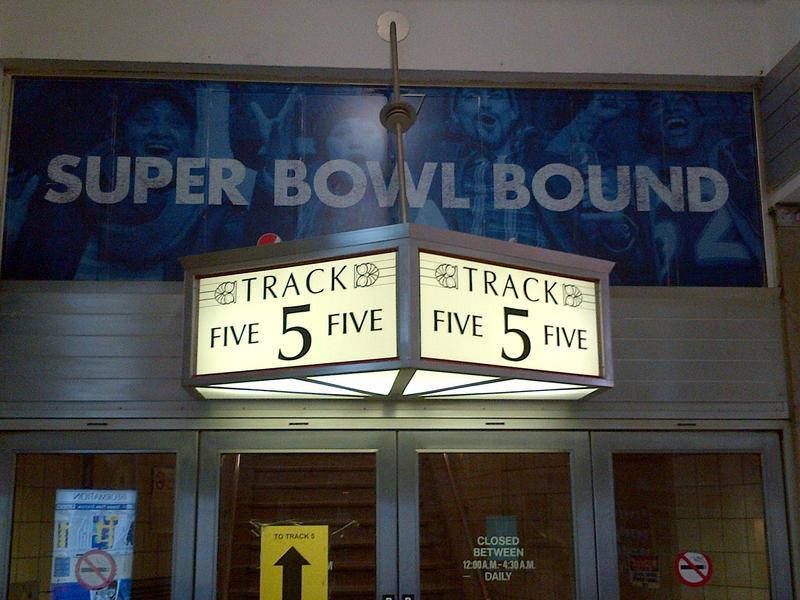 New Jersey Transit's struggles with large crowds at February's Super Bowl game were worse than previously known, a new report revealed.
The transit agency spent roughly $350,000 on the report, prepared by the New York law firm McElroy, Deutsch, Mulvaney and Carpenter, which most notably detailed poor crowd management and disagreements between high-ranking New Jersey leaders.
Because crowds at the game exceeded estimates by more than 200,000 passengers, NJ Transit was already at a disadvantage. Disorganization at a temporary tent that housed commuters, where they waited to board a shuttle train from the Meadowlands Station to Secaucus Junction, only worsened the situation. On-site staff directed some passengers to line up in the tent — Pavilion 6 — while other passengers were allowed to move freely in front of those passengers who already lined up. As a result, crowds rushed to the front and a melee ensued.
"The thirty-three minute delay was caused, in part, by the amount of time the [New Jersey State Police] took to set up corrals inside Pavilion 6 and outside Pavilion 6 near the entrance doors," the report stated. "This delay was exacerbated by the time it took for the passengers to exit Pavilion 6 due to the bottlenecks created inside the tent by the configuration of the corrals."
As news of the growing crowds near Pavilion 6 spread, Gov. Chris Christie's chief counsel, Christopher Porrino, and NJ Transit Executive Director Jim Weinstein disagreed over whether to use buses when people were waiting nearly three hours for trains. Eventually, they did bring in buses.
Despite these issues, the report said the transit agency moved all passengers safely and didn't turn anyone away — even if overall operations for the big game could have been more efficient.
New Jersey State Senator Bob Gordon said the report goes too lightly on the agency. He said the delays could have been avoided and that officials relied on faulty assumptions to execute their plans.