New Jersey Republicans Say Trump Is Making Good on Campaign Promises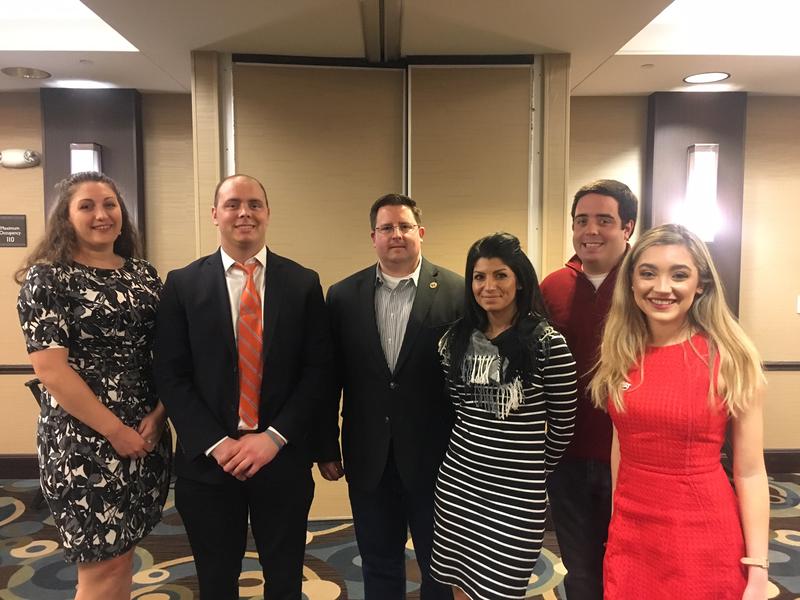 On Monday night, dozens of New Jersey Republicans gathered at the Hilton Garden Inn in Rockaway. Most were casually dressed, with the exception of the Morris County Young Republicans, who were hosting. Many of them opted for more business-casual attire, and some wore suits.
They were there to listen to two candidates vying to replace Gov. Chris Christie. But it was also a chance for residents and elected officials to weigh in on whether they were happy with President Donald Trump's Administration after almost three weeks governing the country, especially on three core issues: immigration, healthcare and taxes.
Lifelong Morris County resident David Jarvis said he's impressed with how fast Trump is making good on his campaign promises.
"I am amazed that he's gotten so much done in so little time, that he's actually sticking to what he said he was going to do, is amazing to me," he said.
Jarvis at one time supported President Barack Obama, but said that eight years later, many people are still being left behind. He lost his job last March, and is still struggling to find steady work.
Younger Republican voters had slightly different worries. Justine Brooke-Murray, a high school senior, said she's worried about her job prospects.
She believes Trump will help keep jobs in the country, so she voted for him. But it hasn't been easy to talk about.
"I'm am an outspoken Republican," she said, "but many times, I'll just sit at a school table and people will either get up and leave, if they're talking about politics, or they'll say, 'Oh, you don't belong here, because your views are wrong, or they're bad, or being a Republican and voting for Trump, how could you?'"
Hillary Clinton did win New Jersey. But according to a Politico election map, Trump won Morris County with more than 50 percent of the vote – and his supporters are watching him closely.