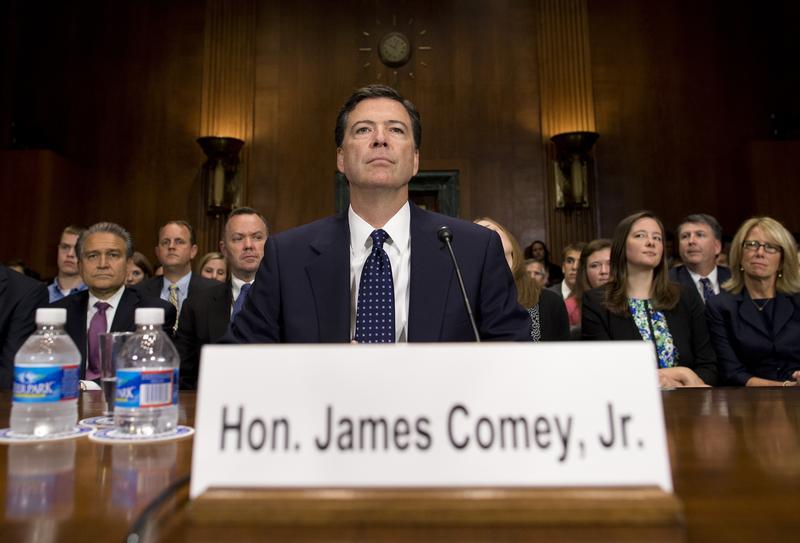 Coming up on today's show:
Jerrold Nadler, U.S. Representative (NY-10), reacts to the firing of FBI Director James Comey.
David Sanger, chief Washington correspondent for The New York Times, reports on President Trump's firing of FBI Director James Comey.
Mark Zinna, president of the Tenafly borough council, a councilman since 2012, and owner of a small business that manages data for law firms, makes his case to be the next governor of New Jersey, ahead of the June 6 primary.
Elizabeth Holtzman, former US Congresswoman, Brooklyn DA, NYC comptroller, assistant to Mayor Lindsay, currently a lawyer in New York City and author of John V. Lindsay 50th Anniversary Commemoration (International Publishers, 2015), talks about the firing on FBI director Comey and how it compares to the Nixon-era "Saturday Night Massacre" when she was in the U.S. House and played a key role in the Watergate investigation.
Puk Damsgård, Middle East correspondent for the Danish Broadcasting Corporation and the author of The ISIS Hostage: One Man's True Story of Thirteen Months in Captivity (Pegasus Books, 2017), tells the story of Danish photographer Daniel Rye, kidnapped by ISIS in Syria, whose family negotiated his release.
Jennifer Rubin, Washington Post columnist, writes the paper's "Right Turn" blog, continues the discussion on President Trump's surprise firing of FBI Director James Comey.