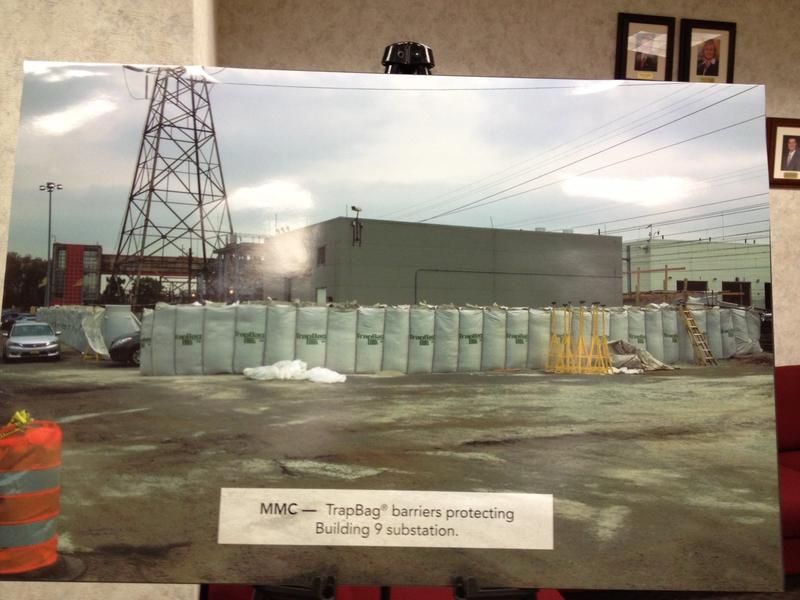 The chair of the New Jersey Assembly's transportation committee says he has yet to get the answers he wants from New Jersey Transit about its performance during Sandy -- and he plans to probe officials at an upcoming hearing.
John Wisniewski (D-Sayreville) said recent statements by Christie are muddying the version of events NJ Transit originally advanced.
During the storm, the agency stored rolling stock in its Meadows Maintenance Complex (MMC) in Kearny. The yards flooded, causing $120 million in damage.
"Most fundamentally, what we need to get a handle on now, is this mishmash of stories about what happened and who's responsible," said Wisniewski.
During a previous Assembly hearing, NJ Transit chief Jim Weinstein testified the transit agency moved trains into the MMC because the yards had never flooded before -- and said the agency couldn't have predicted the level of flooding that occurred. (A WNYC/Record investigation found that NJ Transit officials were underprepared for a storm of Sandy's magnitude, and for the increasing frequency of storms caused by climate change.)
But New Jersey Governor Christie's recent words contradict that account. Christie told The Record last week that a low-level civil servant made the decision to move trains -- without input from management.
The Record found NJ Transit doesn't have civil service. And an examination of internal emails found at least 15 NJ Transit officials, including Weinstein, knew trains were headed to the Meadowlands -- a violation of the agency's own hurricane plan.
In an email before Wisniewski said he'd hold hearings,  Christie's spokesman, Michael Drewniak, said: "The individual in question was disciplined within the procedures provided for at NJT. The discipline was related to this individual's particular failure amid the overall transit losses caused by Sandy. The equipment is insured, services were quickly restored in the aftermath, and we have moved on with the experience and lessons learned from an unprecedented storm. There is nothing else to add."
Wisniewki said he wanted clarity. "It begs the question that a rogue government employee did this when in fact it may have been more widespread than they're letting on."
He added: "We need to see hard evidence that there is a plan that calls for the rolling stock to be moved out of harm's way when that type of storm comes into New Jersey. The financial loss that New Jersey suffered as a result of it, plus the incalculable cost of delay that it brought about is something that our agency ought to be better at."
While no date has been scheduled for the Assembly's transportation committee hearing, Wisniewski said he was hoping to make it happen "very soon."
Loretta Weinberg (D-Teaneck) is also calling for a hearing in the state Senate.
"The governor and rightly so – is a big proponent of accountability," she said. "This was a decision that resulted in a $120 million loss – plus all the aftermath of getting the trains back to normal, not having all the equipment we needed, all the aftermath of when Sandy was over."
Weinberg said "I'd want to see all of the emails that went on that chain. Who was informed, and who is responsible for having made a decision."
No word yet on whether the state senate is also scheduling a hearing.