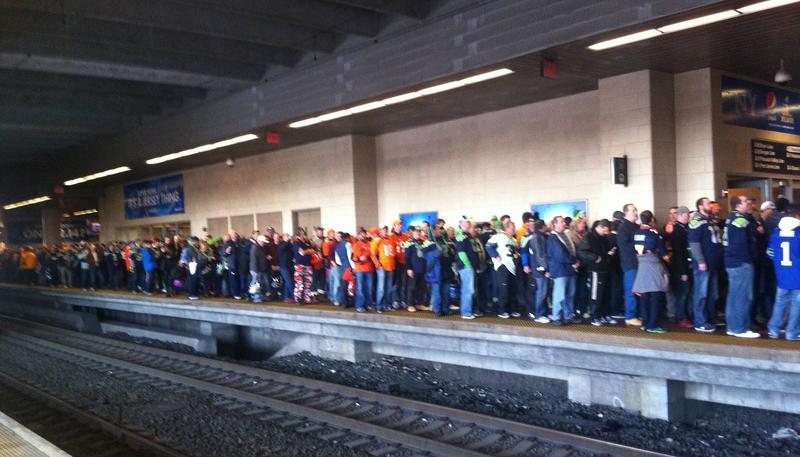 A planned New Jersey Assembly hearing on "NJ Transit's recent woes" was canceled because no one wanted to show up, said the chair of the transportation committee.
Assemblyman John Wisniewski, who chairs the committee and has been one of NJ Transit's sharpest critics, released this statement Friday afternoon.
"Monday's hearing on NJ Transit's recent woes will unfortunately be postponed. I was advised by James Weinstein that he was told he cannot attend the hearing and provide explanations for recent problems suffered by the agency. The National Football League and the stadium owners also refused to attend to explain their actions surrounding the Super Bowl problems. This is very disappointing and an insult to the riders inconvenienced by the many recent problems. I plan to again call NJ Transit to testify in March and explain how they will fix these problems as soon as possible, and I expect cooperation."
During the Super Bowl, NJ Transit was overwhelmed by twice as many rail passengers as it and the NFL had predicted, resulting in crowding, long waits, and some truly epic tweets. Elected officials complained that the transit problems cast a pall on the day.
Earlier this week, NJ Governor Christie announced that James Weinstein, the agency's executive director, was stepping down and would be replaced by Veronique Hakim, the current head of the NJ Turnpike Authority. That transition is expected to be completed by the end of this month. On Monday, NJ Transit's board will have a special meeting to approve Hakim.
For its part, NJ Transit released this statement.
"On Monday, the NJ TRANSIT Board of Directors is scheduled to meet in Newark for a special public session.  Additionally, the agency's Board continues its review into the movement of record ridership around Super Bowl XLVIII.  At the request of the State Department of Transportation Commissioner, this process is being led by NJ TRANSIT Board Vice Chairman Bruce Meisel, a respected attorney and community leader in Bergen County.  It is being assisted by NJ TRANSIT Board Member James Finkle, a transportation attorney."