NJ Adoptees Can Now Get Birth Certificates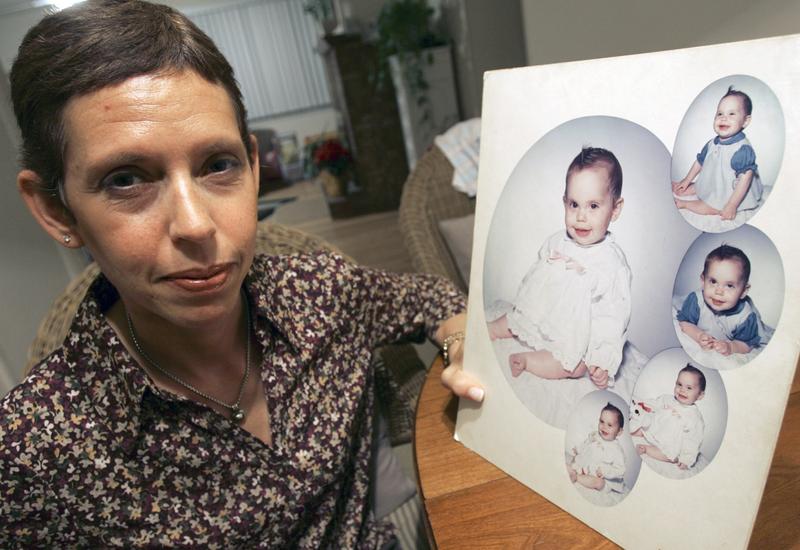 Theresa Carroll learned she was adopted when she was 5. A neighbor was angry with Carroll's parents and threatened to spring the news on the unsuspecting child the next time she came over.
"My parents had to tell me ... right before kindergarten, that I was adopted," said Carroll, who is 50 and lives on Long Island. Over time, she tried to get more information from them; it was futile. "They didn't want to give me any information. It hurt them when I would bring up the questions."
Her parents were older and died by the time Carroll was in her 30s. She contacted the family lawyer who had handled her private adoption. But he remained loyal to her parents. "He simply said I don't have any information for you," she said. He told her that what paperwork did exist, "burned in a fire."
"Right there I knew, no one was going to give me anything," she said.
Carroll has an amended birth certificate, a small square piece of paper that says she was born in Dover, NJ. Her aunt told her that her parents - an Italian couple who lived in Ozone Park, Queens, drove over to pick her up when she was days old.
Over the years, she wrote letters to courts in New York and adoption agencies across New Jersey. She also contacted the Catholic Church, which had facilitated thousands of adoptions in New Jersey through its Catholic Charities agency in the 1930s, 40s, 50s and 60s, promising the mothers the records would be sealed.
Carroll was unsuccessful. Through DNA testing, she learned she was of Irish or English heritage - not a "full-blooded Italian" like her adoptive parents told her she was.
In 2014 that changed with legislation signed by Gov. Chris Christie that offered a compromise. Birth certificates, which had been sealed in New Jersey since 1940, would be made available to the estimated 300,000 adult adoptees - kids either born in New Jersey and adopted, or born elsewhere, and adopted by a New Jersey family. But to protect the parents who were promised anonymity, the law gave parents until the end of 2016 to ask that their names be removed for the birth certificates.
The parents could also choose to provide medical information for the child they gave up, but remain anonymous. The law also allowed for the birth mother or father to designate an intermediary, rather than have direct communication with the child.
So far, more than 1,200 adoptees have applied for their birth certificates with the state Department of Health's Office of Vital Statistics and Registry. Health officials said more than 500 parents have asked to remain anonymous. Another hundred parents want to have contact with the child they gave up.
Carroll, an inspector at JFK Airport who has not been able to have her own biological children, is hoping her mother is one of them. But she says she's preparing herself for anything - an outright rejection, or even finding out the circumstances around her birth were traumatic. Adoptees should start getting birth certificates this week, either with or without the mothers or father's name listed.
Not everyone is excited about it. Patrick Brannigan, executive director of the New Jersey Catholic Conference, said many women who were promised anonymity are frightened.
"We are most concerned about birth mothers who never found out about the change," he said Friday. "We had an 82-year-old grandmother call our helpline on the afternoon of December 28th who was distraught." He said the woman didn't know how to get the forms to request anonymity before the Dec. 31, 2016 deadline, Brannigan said.
"She said she was absolutely promised that her records would be sealed," he said. That woman's child would be 61 now, he said.
The names of parents who missed the deadline will be shown on birth certificates.