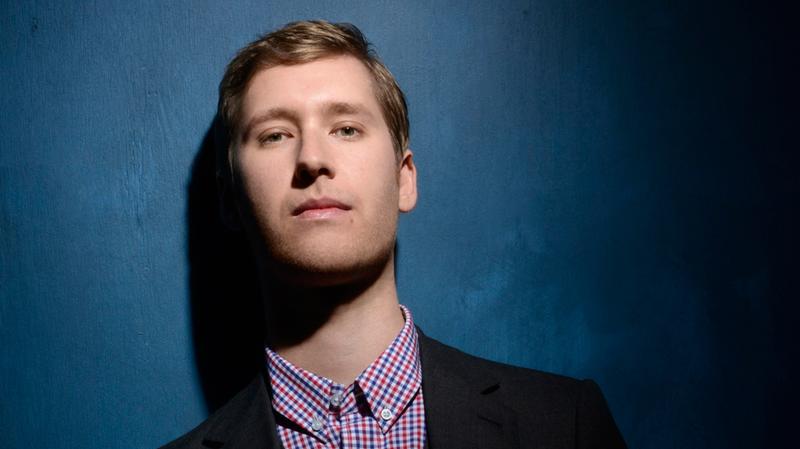 While there's no shortage of jazz guitarists out there, it's still rare for one to emerge with a debut album so fully-formed. Such is the case with Nir Felder, the young Katonah, N.Y.-raised, New York City-based jazz guitarist whose complex first album, Golden Age, just dropped in late January. Recorded way back in 2011 -- and featuring pianist Aaron Parks, bassist Matt Penman and drummer Nate Smith -- Golden Age is a striking collection of thoughtful and dynamic compositions that showcase Felder's pieces at their most crystalline and precise.
But like most improvisers, it's on stage where those songs can be transformed, and he can fully demonstrate his promise. For proof, take a look this performance of "Lover" -- among Felder's finer works on the recording -- filmed with his band live at Rockwood Music Hall.
Listening to Felder's guitarwork: you can hear plenty of guitar touchtones: the knotty melodicism of Kurt Rosenwinkel and the colorful chord voicings of peer Julian Lage; touches of classic Hendrix riffs; off-kilter jazz funk of John Scofield; ambient collage ala some of Nels Cline's work. And on the album, he creatively incorporates many spoken word samples from Jesse Jackson, Hilary Clinton, Malcolm X, and more.
But obviously, he did not come out of nowhere.
A Berklee-trained musician, Felder has drawn a lot of attention the last few years thanks to winning the Jimi Hendrix Award, and a prestigious Billboard Endowed Scholarship for musicianship and academic performance. He's also logged a lot of time playing in bands led by impressive array of musicians -- Greg Osby, Meshell Ndegeocello, Esperanza Spalding, José James, Terri Lyne Carrington, Jack DeJohnette, Cindy Blackman; in addition, he has performed with Dianne Reeves, Bobby McFerrin, Stanley Clarke, Lizz Wright, and even the New York City Opera.
With that kind of experience, Nir Felder has not only become a fantastic go-to player on the scene, but, in a relatively short time, one of the exciting young voices in jazz guitar.