NFL's National Anthem Protest Reaches New Jersey High School Football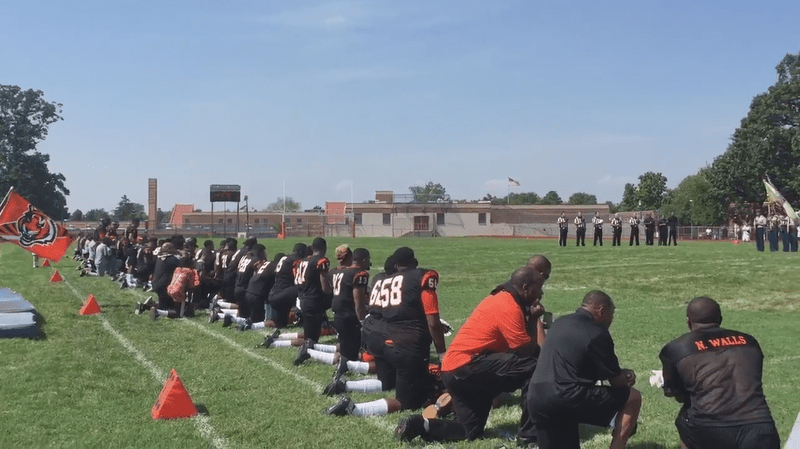 A protest over racial injustice and police brutality continues to grow in the National Football League. During a nationally televised Monday Night Football game, San Francisco 49ers quarterback Colin Kaepernick continued to kneel during the national anthem, instead of standing.
Kaepernick has been joined by other NFL players across the league, but also by high school football players across the country.
One of those teams was Woodrow Wilson High School in Camden, N.J., where coaches and almost every player took a knee Saturday during the national anthem to protest social injustice.
WNYC's Jami Floyd talked with Camden Public School Superintendent Paymon Rouhanifard, who supports the protest.