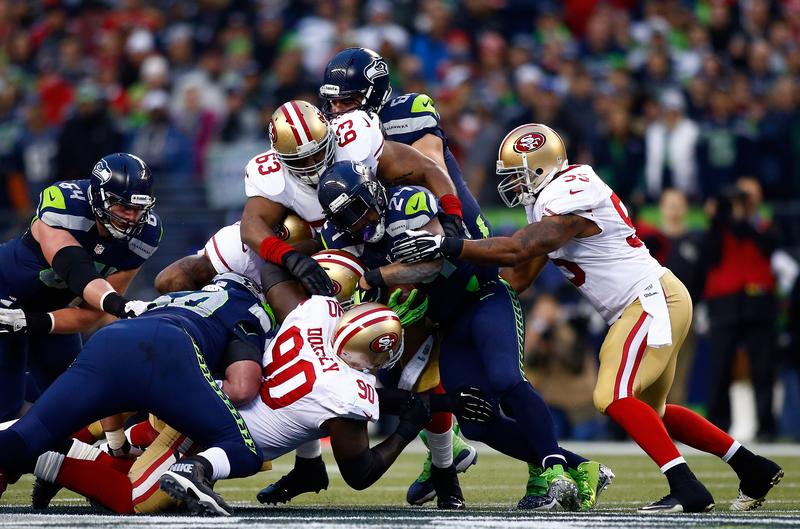 Longtime NFL broadcaster James Brown is the host of The NFL Today on CBS, and Inside the NFL on Showtime. As someone who has been in the business for a long time, J.B. has lived through it all.
J.B. has witnessed the rise of the NFL, and he's seen the Super Bowl become America's most watched and loved sporting event. But he's also seen downfalls in the league when it comes to players' health, and like the rest of us, he watched last year's landmark multi-million dollar legal settlement address long term brain injury.
As a careful observer of the game, J.B. is watching first hand the way the NFL is adopting its practices when it comes to players' health and how the NFL is now working the Life Reimagined Institute. As a Community Ambassador, he says, "When you consider how young most players are when they leave the game, you understand how vitally important it is for them to have resources like Life Reimagined to prepare for their 'What's Next,'"
Ahead of the big game, J.B. weighs in on the league's approach to the safety and well-being of its players.
"I would like to believe and I'm sure there are a number of people who are associated with the league office who are genuinely concerned about the health of the players and want to do things the right way," says Brown. "But I'm also not so naive that there aren't many who are looking strictly at the bottom dollar."
Brown says that at the end of the day, a solution needs to go beyond numbers. But can the NFL simultaneously care for players and its bottom line?
"I believe, irrespective of what others may think, that Roger Goodell, commissioner of the NFL, really has a good heart—he absolutely, unequivocally is trying to change the tone and tenor of the game," says Brown. "It's going to have to look a lot different, and those are my words, from what it has looked like in terms of the rules and player safety on the field."
Everyone knows that football is an incredibly physically demanding sport—should players be compensated through some sort of retirement fund for the potential loss of physical ability that comes as a result of this game?
"From my perspective, that would speak to having the best and most comprehensive workers' compensation plan in place," says Brown. "Can that be improved? Unquestionably. If you understand anything about football, the game really is and starts in the trenches with the offensive lines and defensive lines. Those guys, for 60, 62 or 65 plays or snaps a game, they are going head-to-head, toe-to-toe. There are collisions each and every time, and the human body can only handle and stand so much. Should they have the best plans in place? Absolutely."
Brown adds that he has witnessed the impact of this game first hand, saying that "later in life, there's no question—the toll that the game takes on one's body is palpable and evident as one gets older."
While there is still a long way to go, Brown says that he has seen some "definitive changes" in the right direction.
Listen to Brown's thoughts on Seattle Seahawks cornerback Richard Sherman below.