SchoolBook
Next Chancellor Brings Toughness and a Personal Touch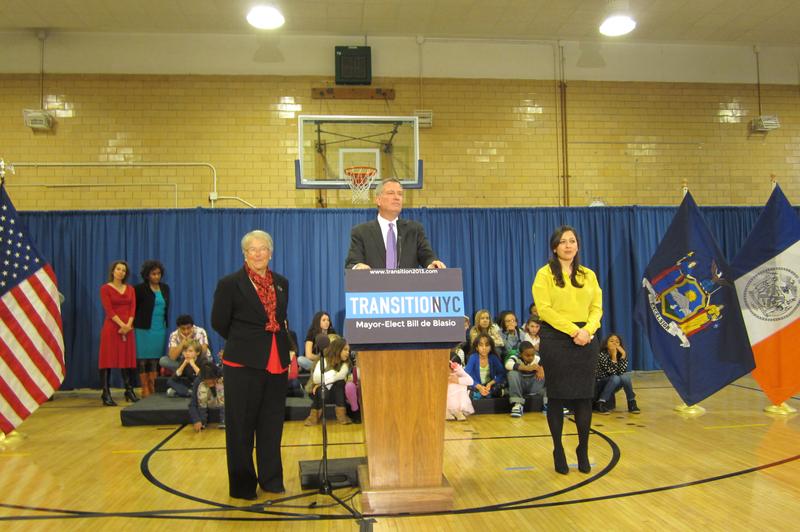 As a long-time educator in the New York City schools, Carmen Fariña was known for allowing teachers to share best practices through "glory walks"; running a school with impeccable organizational skills; covering classes so teachers could take lunch breaks on their birthdays; and pushing teachers who did not share her goals as a school leader.
On The Brian Lehrer Show Tuesday, reporter Beth Fertig recapped Fariña's reputation as a teacher, principal and superintendent in the city schools. Now that Fariña will take over as schools chancellor, many educators and parents are celebrating Fariña's background as a veteran educator, and they called in to WNYC to say so.
"Carmen is the ultimate educator and we are all — I know I speak for so many people — we're just so thrilled to have her at the helm," said Melanie, a caller from Brooklyn and a former school principal who said she was mentored by Fariña.
"She brings people together but she's also no-nonsense," Melanie added.
Fariña will be the first schools chancellor since Rudy Crew who will not need a waiver from a state law requiring the chancellor to hold a superintendent's license.
"I am really happy about this," said Stephanie, a parent on the Upper West Side whose children attended P.S. 6 when Fariña was principal. "I just think she's incredible smart and creative, and she looks at problems not from 'How can we make everyone do it this way?' but 'How can we best serve everybody?'"
As chancellor, Fariña will face continued implementation of a new teacher evaluation system and the Common Core state standards. Teachers have also been without a contract for four years.
She said some of her initial priorities will be to improve professional development for teachers and focusing on making the school system more inclusive of parents.