Note to Self
More Than 50 Newsletters You'll Actually Be Glad to See in Your Inbox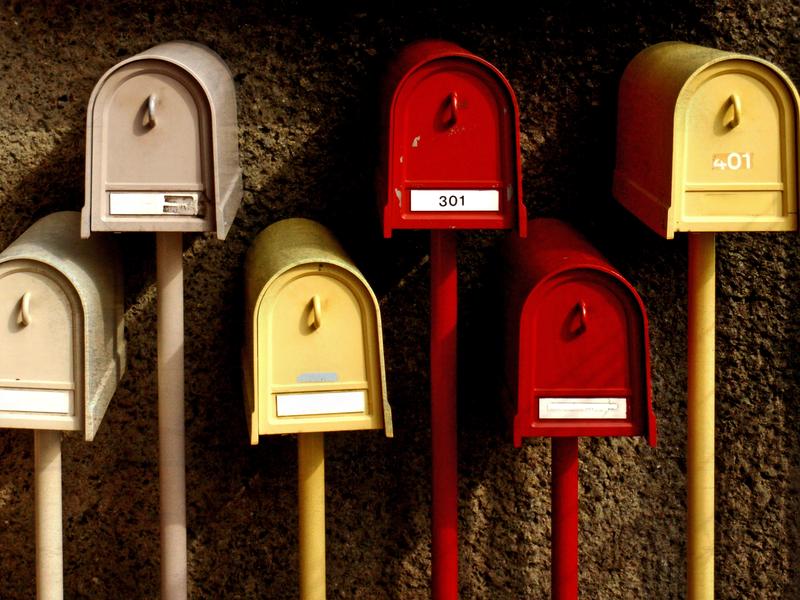 We're newsletter superfans. Like, can't-get-enough-should-probably-stop-subscribing-but-is-there-such-thing-as-too-many-newsletters(?) superfans. Between our inboxes and yours, we've compiled a pretty comprehensive list of email lists that can, we hope, bring joy to our lives. Please keep sending suggestions!
About the Internet and the Digesting Thereof
About the World Beyond the Internet
About Technology and the Future
About Gender and Other Things Too
Ann Friedman Weekly (Fridays): The woman behind the world's truest pie charts tells us what she's been reading and writing over the course of her week.
#AwesomeWomen (Sunday nights): Editor, writer, and technologist Stacy-Marie Ishmael makes excellent recommendations for  people, articles, films, and other nouns that will get you excited.
Lenny Letter (twice weekly): Lena Dunham, Jenni Konner, and an editorial team put together articles, interviews, stories, fiction, photos, and personal writings of all kinds. Think deep dives into health issues like endometriosis and long riffs about why women wear certain Halloween costumes. 
Mater Mea (weekly): Beautiful profiles of mothers who also happen to have careers. Mothers of color especially.
Two Bossy Dames (weekly): "Cultural recommendations & commentary every Friday evening. GIFs aplenty."
About Meaning, Defined Broadly
About Your Friends (Who You Might Not Actually Know)
About Other Things
Well + Good (your preference): If kale could be a newsletter, it would be this one.
Cum Shots (weekly-ish; not currently accepting new subscribers): From your "friend" with benefits. It's a beautiful, almost poetic letter about sex. But also about more than sex. Don't forward to your grandmother.
The Lux Letter (weekly): Writer and comedian Lux Alptraum emails you sex news.
http://middlesexy.com/email-newsletter/
NerdFitness (your preference): Listener Cory Steeley says he actually clicks on this fitness newsletter when it shows up in his inbox.
Fluxblog (weekly): The Internet's oldest .mp3 blog (according to writer and founder Matthew Perpetua) will send you write-ups of songs, artists, and performances – plus the audio.
The Ringer (sporadic): The new Bill Simmons venture is a full-blown sports and pop culture media enterprise that launched newsletter-first.
TipOff (biweekly) A newsletter about sports for people who don't know much about sports. Sports.
Netflixable (weekly): Stay up to date on which shows and movies are coming to Netflix each month — in the U.S. and around the world. 
Charlotte Tilbury (sporadic): Part lifestyle, part beauty, part how-to for women who care about those things.
About Words
Hello Prompt (daily, sort of: Get a writing prompt emailed to you. Respond within twelve hours, see submissions published anonymously. (amazing h/t from Edlyn Yuen)
A Word a Day (daily): Listener Daniel Ford hopes you already subscribe to this one, which is also exactly what it sounds like. 
About Podcasts
And finally... you can and should sign up for our newsletter if lists like this – and the logic behind them – are useful to you. We'll send you something every Wednesday.