Ras Baraka Declares He's Newark's New Mayor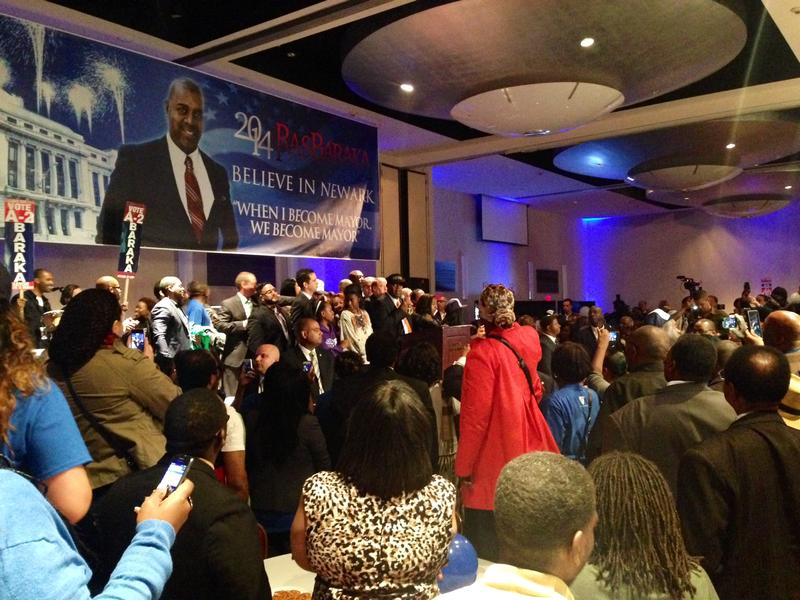 City Councilman Ras Baraka has declared victory over former New Jersey Assistant Attorney General Shavar Jeffries in Newark's mayoral election. Baraka delivered a victory speech before the final tally was counted, but with nearly all precincts counted, he held a comfortable lead over Jeffries.
Baraka was long pegged as the front-runner, but polls had narrowed in recent weeks after a Jeffries-aligned Super-PAC poured more than a million dollars worth of outside spending into the race.
Baraka, who previously served as Deputy Mayor in the administration of Sharpe James, made his name as Cory Booker's fiercest critic in the City Council. He's been an outspoken opponent of state-appointed Newark Public Schools superintendent Cami Anderson. 
Anderson's reform plan for the city's schools has angered residents, making it a key issue in the election. Baraka is on leave from his position as principal of Central High School.
Other prominent issues during the election included crime (the city's homicide rate has reached its highest number in nearly 25 years) and a budget deficit that may top out at more than $90 million, prompting the Christie Administration to threaten a takeover of the city's finances.
Baraka succeeds Luis Quintana, who was named interim mayor late last year after Booker won a seat in the U.S. Senate in a special election to replace the late Sen. Frank Lautenberg.