Newark to Create Civilian Board Investigating Police Misconduct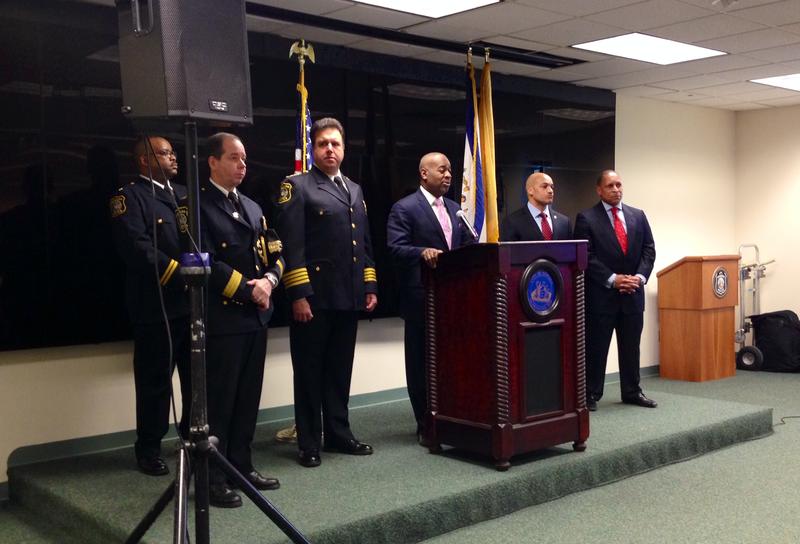 Newark Mayor Ras Baraka has announced a proposal for a nine-member Civilian Complaint Review Board to investigate allegations of police misconduct in the city.
The Board will have independent subpoena power to review complaints of excessive use of force and unlawful stops and arrests, as well as discourtesy and use of offensive language by Newark police.
The mayor said the board will ensure that "the men and women of our police department protect and serve our residents with respect, with professionalism, with humanity, and with strict adherents to all of our laws under the Constitution." 
The Newark Police Department will be required to provide information and appear before the board to respond to inquiries. But as the proposal is currently written, the police department can still decide not to discipline its officers.
"The police director really still has unfettered discipline authority," said Udi Ofer, the executive director of the ACLU of New Jersey. His group will help select members of the complaint review board. "We look forward to working with the mayor on ensuring that the CCRB's findings of misconduct actually stick and lead to real discipline of police officers."
Baraka said he was open to the idea of creating a threshold for when the police director can ignore the recommendations of the board. 
The creation of the board follows a damning U.S. Department of Justice report that found widespread civil rights violations and a broken internal affairs bureau under former mayor Cory Booker. 
"This ground-breaking initiative will restore the integrity of our law enforcement process, make our City safer for all, and continue to transform Newark into a City we can all believe in," Baraka said.
"We will not see the tragedies of Ferguson, Missouri and Staten Island repeated in our streets," he said.