SchoolBook
New Upper West Side School Zones Approved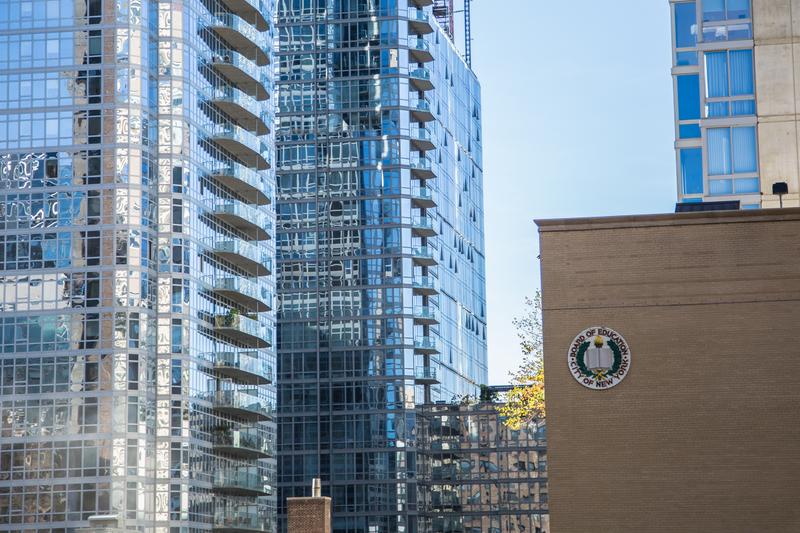 New zone lines for 11 schools west of Central Park won approval on Tuesday, ending a long and contentious process for redrawing school zones with the goal of alleviating overcrowding and increasing diversity at some District 3 schools.
The district's Community Education Council, made up of parent volunteers, voted in favor of the city's latest proposal (one of four scenarios, not including a plan that the Council created themselves and endorsed). Along with redrawing zone lines, the plan involves constructing a new school building, re-siting three schools and expanding dual-language programs.
The new zone lines go into effect next school year, and apply to the kindergarten application process that begins Nov. 30.
The Department of Education said its aim was to make the schools in the neighborhood near Lincoln Center more economically integrated. If the city's projections hold, the new zone lines would remake the demographics of P.S. 191 Amsterdam, which currently enrolls a large majority of low-income students. Most of students at the school are black and Latino. Meanwhile, schools 10 or more blocks north of P.S. 191 enroll a tiny fraction of poor students.
Of 10 members on the Council who voted, nine voted in approval.
"It's important, since they are public schools, that we act in the public interest," said P.J. Joshi, a member of the council who voted in favor of the proposal. "And we should bear in mind what would be beneficial to the overall public rather than one block or one family."
The entire process of rezoning these Upper West Side schools, which goes back nearly two years, laid bare just how difficult it is to make changes to school assignments in New York City.
Similar to a controversial rezoning last year in Brooklyn, many parents strongly pushed back against the city's plans from the beginning. Critics of the changes spoke against being re-sited or zoned out of a desired school; some questioned the quality of the school they would be zoned to. Some invoked a "pact" made with the city, having purchased apartments with specific schools in mind.  
Some of the most stinging complaints, expressed to the end, were with the city's entire process for rezoning. Parents questioned the data underlying the zone lines, including enrollment projections, and whether the new zones would even address overcrowding or diversity issues. (WNYC has documented the city's constant game of catch-up with school overcrowding.)
Parents felt stymied by the lack of dialogue at public meetings, where they were able to make comments or ask questions only in a two-minute time frame per person. 
"Look, I understand that there are thousands of families on the Upper West Side and that it's not so easy to have a conversation," said Mike McCarthy, a parent of two children at P.S. 452, which will be re-sited. "But I feel like that's what was missing. There was no real conversation."
McCarthy said families worried that after the rezoning vote the Department of Education "forgets about us."
That concern was echoed during last year's rezoning of two Brooklyn schools. At that time, the city responded that it would create an implementation task force, but neighborhood representatives said that no task force yet exists.