New York's Online Healthcare Marketplace Goes Live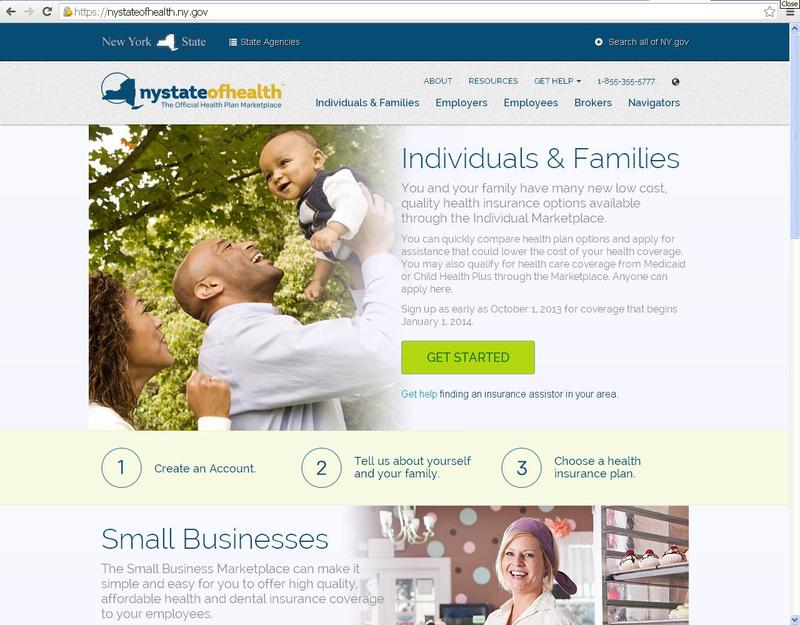 The online marketplaces created as part of the Affordable Care Act are now up and running. The exchanges went live this morning at 8AM.
Health care exchanges are websites where the uninsured can shop for coverage from private companies.  While New Jersey is letting the federal government operate its website, New York is one of 15 states running its own exchange.  
Still, some people are wary about the out-of-pocket cost of buying health insurance. Julie Ross, a dog walker and musician from Williamsburg, says paying for insurance doesn't fit into her budget.
"As much as it seems like a risk to not have insurance, it's more of a risk for me, at this point, to pay for insurance that I may never need," Ross said.
Donna Frescatore, the head of New York's online marketplace, says the state is working on convincing folks who are still unsure about buying a plan.
"Starting today," she said, "we will have an education campaign so that individuals in New York understand that joining a health insurance plan is a way to embrace better health and attain peace of mind and the financial security that comes from knowing that you're protected from unexpected events in your life."
Frescatore adds that the state will have a wide range of plans at different price points.
To hear the complete interview with Donna Frescatore click the audio link above.