New York's Biggest Internet Provider Accused of Bilking Customers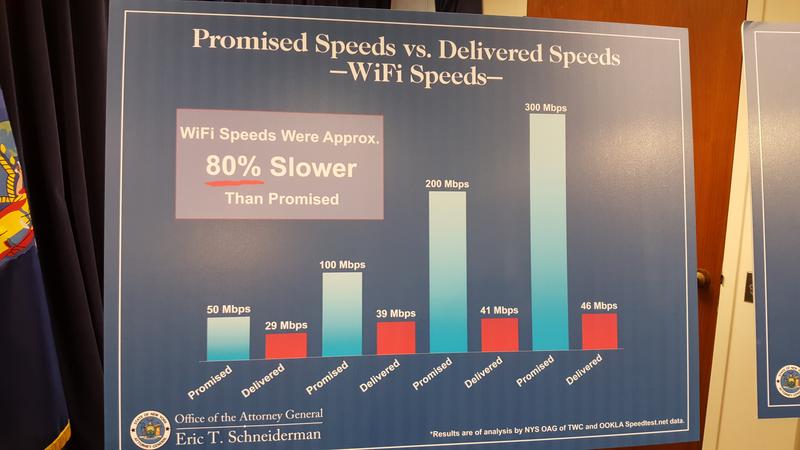 New York Attorney General Eric Schneiderman is slamming the state's biggest cable provider, Charter Communications, for what he says was a "deliberate scheme" to defraud hundreds of thousands of customers who signed up for high-speed internet service.
In a suit filed in the State Supreme Court on February 1st, Schneiderman accused the company of knowingly providing slower-than-promised internet connections from 2012 through the present.
"We allege that wireless subscribers in the top speed plan got speeds that were 85 percent slower than what they paid for, on average," Schneiderman said. "That's like paying for a car with a 300-horsepower engine only to find once you've driven off the lot that you're puttering around with just 42 horsepower under the hood."
Charter Communications bought Time Warner Cable last year, and has rebranded the service as Spectrum cable. It has 2.5 million subscribers in New York.
A Charter spokesman says its service was highly rated by the Federal Communications Commission, and it will fight the lawsuit.