New Yorkers Pay For Trump Tower Security — For Now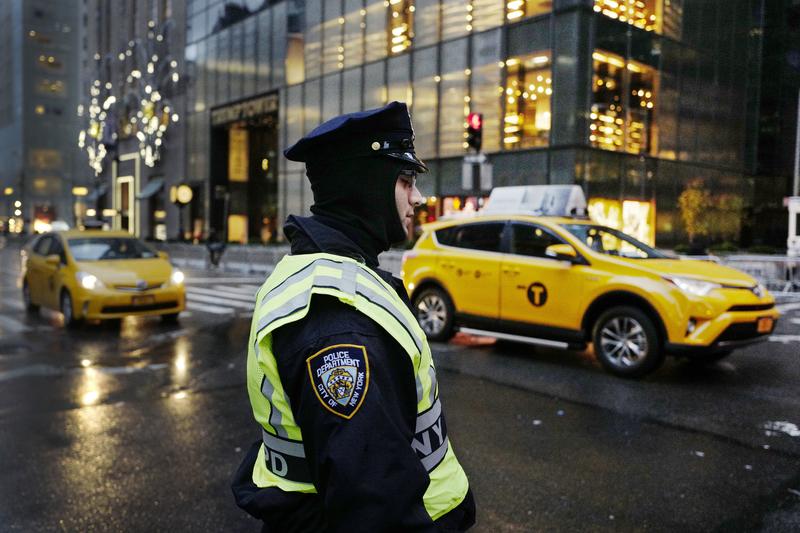 New York's police department estimates it will cost the city $35 million to protect President-elect Donald Trump's midtown tower until Inauguration Day on January 20th.
But Congress is offering to reimburse the city just $7 million.
Mayor Bill de Blasio says it's unprecedented to ask the city to pay for protecting the president-elect — at one of the country's busiest intersections.
"We have such an exceptional situation here that the Congress should have stepped up and acknowledged it from the beginning," de Blasio said on his weekly segment with WNYC's Brian Lehrer.
The money is part of a short-term funding bill unveiled Tuesday night that will keep the federal government running until April 28.
Democrats said they had little control over what House Republicans put into the bill.
" 'That's the way it is,' " New York Rep. Nita Lowey said she was told when she asked why Republicans didn't include the full $35 million request. Lowey is the highest-ranking Democrat on the House Appropriations committee that wrote the spending bill.
"I've certainly explained how disappointed (I am) that the majority included just $7 million," she said. "But they're not moving on it."
Democrats said it's unlikely House Republicans will allow any amendments to the bill. And they said the House plan to pass the bill and leave town just before federal funding expires Friday means the Senate won't be able to add more money either.
De Blasio and Lowey said their next chance to recoup the rest of the security cost is probably April, when Congress will have to approve another spending bill.
"I'm not going to stop pushing for it," she said.
Congress has fully reimbursed local police in the past for protecting president-elects, including in Chicago and Kennebunkport, Maine.