Studio 360
New York Street Fight: MoMA Knocks Down Its Next-Door Neighbor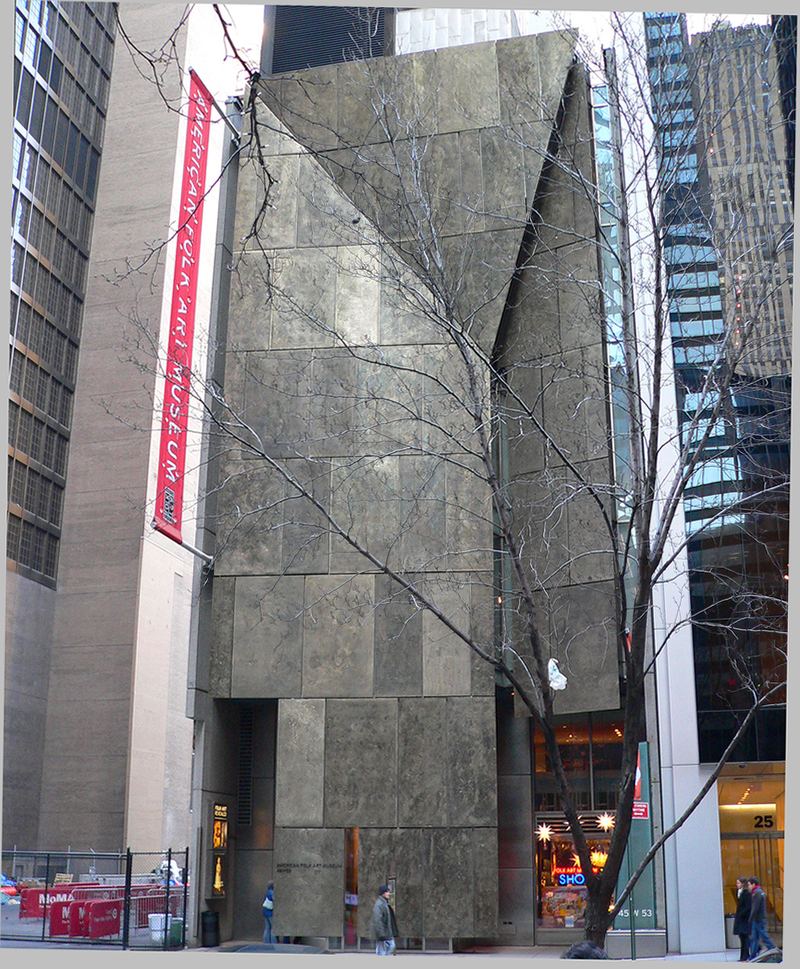 Last May, we reported on a story in which it seemed David had triumphed over Goliath. David was a quirky, acclaimed jewel box of a building in midtown Manhattan — the former American Folk Art Museum — and the preservationists who loved it. Goliath was the Museum of Modern Art, which wanted to knock it down and put in a few more galleries. In response to a public outcry, MoMA halted its plans to raze its neighbor and hired the architecture firm of Diller Scofidio + Renfro to re-evaluate its need for more space.
The re-evaluation is in, and it calls for knocking down the building in order to connect the museum to a neighboring high rise. MoMA has announced that it will start demolition in the next few months. 
The move has left some wondering if MoMA's exploration was genuine. New York Times culture reporter Robin Pogrebin says Diller Scofidio is known for its diligence and thoughtfulness. "The thinking is that they did their homework," Pogrebin tells Kurt Andersen. "On the other hand, they're also employed by MoMA … and MoMA clearly had an interest from the outset of seeing this building go."
But Pogrebin also points out that while the bronze façade of the American Folk Art Museum building is almost universally admired, its interior has undeniable flaws when it comes to showcasing art — lots of stairways, angular rooms. Plans unveiled last week show that the building will be razed to connect three floors of MoMA's existing building to a high rise designed by Jean Nouvel. It will also feature two additional galleries with glass façades, stacked one on top of the other.
Kurt suggests that if MoMA tears down one building of architectural significance, it has an obligation to build a new one of significance as well. Pogrebin boils it down to the question: "How is MoMA treating this building — is it a piece of property or is it a piece of art? And certainly the architectural world feels like they're taking down a piece of art." 

→ Are the people outraged by MoMA's decision to tear down the former American Folk Art Museum overreacting? Tell us in a Comment below.
Music Playlist
Build It Up - Tear It Down

Artist: Fatboy Slim

Album: You've Come A Long Way Baby

Label: ASTRALWERKS