Democrats Fail to Make Gains in NY State and Federal Races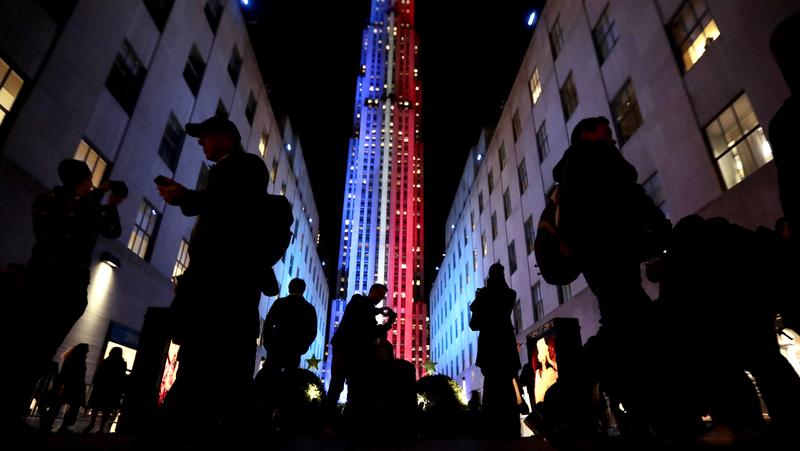 The presidential election was at the top of everyone's minds last night, but it was far from the only race in New York.
Senator Charles Schumer secured a fourth term, beating out challenger Wendy Long for his seat in the Senate.
Democratic state Senator Adriano Espaillat won the race to succeed retiring longtime Democratic Representative Charles Rangel in a strongly Democratic Northern Manhattan district.
Most of New York City's incumbent congressional representatives held on to their seats. Out on Long Island, Democrats Thomas Suozzi and Kathleen Rice picked up seats in the house by narrow margins.
But Republicans won pivotal New York state Senate races, apparently repelling an effort by Democrats to take over the legislative chamber.
GOP candidates on Long Island, in the Hudson Valley and in western New York won several hotly-contested Senate races Tuesday.
The Senate is evenly divided between the parties but Republicans lead thanks to the support of a faction of breakaway Democrats.
In unofficial results, Republican senators Kemp Hannon won a close matchup on Long Island, where Republican Elaine Phillips defeated Democrat Adam Haber to win another vacant seat and Republicans Michael Venditto and Carl Marcellino held narrow leads.
Republicans also increased their numbers when Christopher Jacobs defeated Democrat Amber Small in a Buffalo-area seat that had been held by a Democrat.
While Democrats easily retained control of the state Assembly, former Republican state lawmaker John Faso has defeated progressive champion Zephyr Teachout, allowing the G.O.P. to hang on to an open House seat in upstate New York.
The race in a swing district north of New York City now held by retiring Republican Rep. Chris Gibson was marked by a flood of outside money.
Democrats hoped the district would be one of several pick-ups in New York.
Faso returns to elected office 14 years after he left the state Assembly, where he was minority leader. He ran unsuccessfully for state comptroller in 2002 and governor in 2006.
With reporting from the WNYC newsroom.