New York Health Exchange Gears Up for December Rush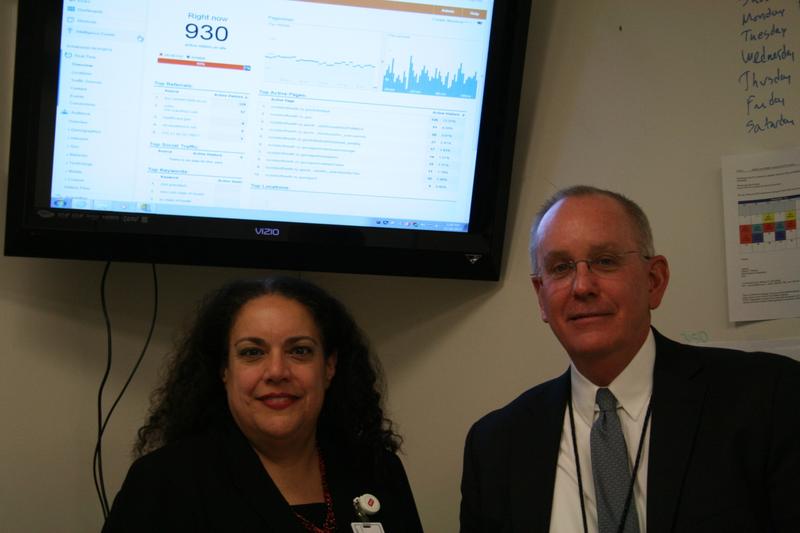 Health insurance exchanges are in the middle of their version of the holiday shopping crunch.
Millions of Americans who want coverage in place for the start of 2014 have to buy it by Dec. 23.
In Albany, the people behind the New York State of Health say the website — which slowed to a crawl when the exchange launched in early October — can handle whatever crowds arrive online in the coming weeks.
"That was a spike no one could've planned for," said Chris Harmer, the project manager from Computer Sciences Corporation, the contractor that largely operates the state exchange.
In August, Donna Frescatore, the top state official in charge of the exchange, told WNYC the system would be ready Oct. 1, and she emphatically said it was passing all the simulated "stress tests." But for the first week, it was extremely difficult to get onto the website, and those who did make it a few pages in frequently got frozen out.
Harmer last week said that technically, the system didn't crash. It was just running very, very slowly.
"It was a load beyond any reasonable modeling, given the population of the state," he said.
Since the early days, the site has run relatively smoothly compared to the federal website Healthcare.gov, which operates in New Jersey and most states. And yet many problems persist. Most days bring new complaints to the exchange's Facebook page.
"I've spent over six hours trying to navigate the site only to get spinning rainbow wheels and the site not responding," wrote Maryann Manelski, a New York City-based filmmaker and writer.
Exchange officials say they address each problem as it arises. But Frescatore said there are no serious patterns of trouble — just individual issues.
"We try to listen to everything — to social media, to customer service, to our navigators — and work every day to make it better," Frescatore said.
About 50,000 people have enrolled in private insurance plans through New York's exchange so far. The state's goal is to enroll about 300,000 people by the end of next year — a sum that does not include up to 1.6 million New Yorkers whose policies have been cancelled for failing to meet new federal standards.