Which Neighborhood Has the Most Immigrants? It's Not Chinatown.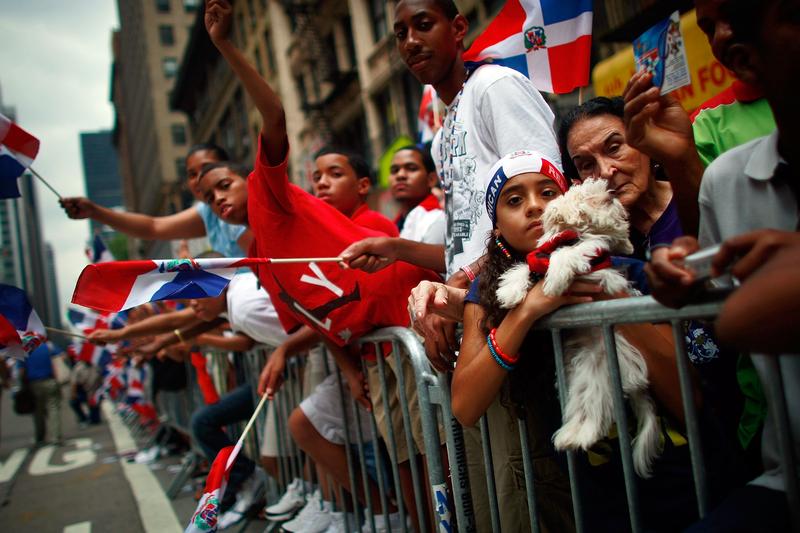 The city's foreign-born population has crossed the 3 million mark, a figure without precedent in municipal history and indicative of a decades-long metamorphosis of New York's character. 
The milestone is one of many figures contained in a newly released report, "The Newest New Yorkers," published by the city's Department of City Planning. The report is based on data from the 5-year American Community Survey, taken between 2007 and 2011. The city's previous report was released in 2005.
Some highlights:
37.2% of the city's residents are foreign-born, the highest proportion since 1910. In 1970, it was just 18 percent.

Washington Heights has the largest number of foreign-born of any city neighborhood (80,174), followed by Bensonhurst, Elmhurst, Corona and Jackson Heights.

Elmhurst has the highest proportion of foreign-born residents of any NYC neighborhood, 71 percent. 

The foreign-born population from China grew by 34 percent between 2000 and 2011, and by 52 percent for people from Mexico.

At present rates, Chinese New Yorkers are set to become the city's largest immigrant group within a few years, overtaking Dominicans.

The boroughs with the highest rate of foreign-born growth were the Bronx (22 percent) and Staten Island (36 percent).

The immigration in-flow is strong across the metropolitan region: Hudson County in New Jersey is 40 percent foreign-born, higher than any county in the region but Queens.
Immigrants from India have the highest median household income, at $83,000. The native-born median is under $55,000.
Visit the City Planning Commission website for an interactive map.