City to Release Long-Awaited Plan Addressing School Segregation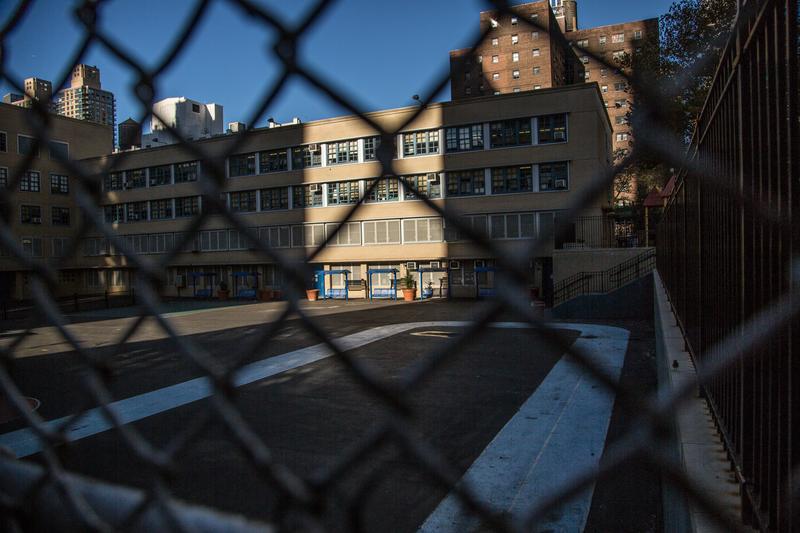 After months in the making, New York City education officials said they have a plan for increasing racial and socio-economic diversity in the public school system. They told WNYC the plan, slated to be released in full on Tuesday, would include a focus on "community collaboration," including an advisory group to evaluate new diversity policies.
The advisory group will be tasked with evaluating the city's initial diversity initiatives and with making additional recommendations by June 2018. It will be led by José Calderón, president of the Hispanic Federation; Hazel Dukes, president of the NAACP New York State Conference; and Maya Wiley, chair of the Civilian Complaint Review Board and former chief counsel to Mayor Bill de Blasio.
The city will not be obligated to adopt recommendations made by the advisory group. But the process will be public, which is important, Wiley said.
"It's incumbent upon us as an advisory group to figure out how we're engaging with folks," said Wiley, "and how there's transparency in our process, and how we're also reflecting back and getting the D.O.E. also to reflect back on what they're hearing. In my view, that's all part of the complexity and all part of the opportunity."
Part of its community engagement strategy, education officials said, will also include district-level meetings in several districts where conversations already are underway around fostering school diversity. The Department of Education intends to work with community members to craft district-based diversity plans. One of those districts will be District 15 in Brooklyn, which encompasses Park Slope; the city has not disclosed other districts yet. 
The department has been loathe to create top-down mandates on this issue, contending that policies generated by local communities would prove more meaningful and lasting.
"As a longtime educator and leader, I know that real, sustainable change comes from the ground up," said Carmen Fariña, the schools chancellor, in a statement. "I believe that what we'll learn from our Advisory Group and district meetings will have a significant, long-term impact, and these community-driven changes will support and strengthen the citywide reforms we are announcing today." 
The city's plan, titled "Equity and Excellence for All: Diversity in New York City Public Schools," comes three years after a study by the UCLA Civil Rights Project found that city schools were among the most segregated in the country. The title of the city's plan noticeably avoids using the word "segregation."
Many advocates, parents and elected officials have called on Mayor Bill de Blasio and his Department of Education to address the problem with concrete policy proposals and accountability measures to back them up. They have called for more district-wide approaches to desegregating schools, in addition to the city's small-scale pilot program to diversify student populations at 19 individual schools (the number of schools participating will increase to 21 next school year).
And in cases where communities on the ground pushed for changes, such as a controlled choice plan on the Lower East Side created with the help of a state grant, advocates have said they would like the city to get out of their way and let them move forward. 
About half of city schools have student populations that are at least 90 percent black and Latino and have high concentrations of poverty. Indeed, the majority of the public school population in New York City is black and Latino, and some 75 percent of all students are poor.
But while white students make up just 15 percent of the total student population, many of them — about one-third, according to the city's demographic numbers for the current school year — attend majority white schools. A 2015 analysis by the Center for New York City Affairs also found that schools tended to be segregated by race and class even when schools' surrounding neighborhoods were racially and economically diverse.