SchoolBook
City Offers Yet A Third Proposal to Rezone Upper West Side Schools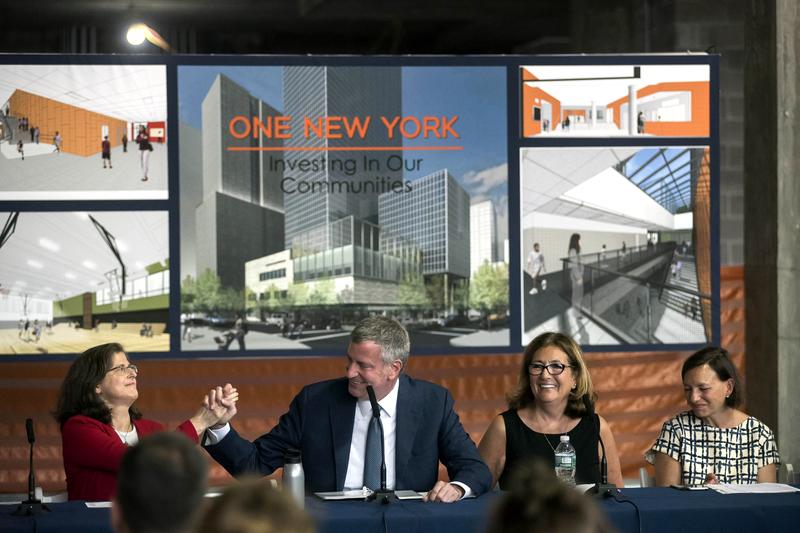 The issue of redrawing school zones on the Upper West Side has become such a source of angst and division that parents received a scolding Wednesday night from the head of the Community Education Council, the group that votes on rezoning plans.
"We are neighbors, we are friends, we are colleagues, and we're going to act like it," said Joseph Fiordaliso, president of the council for District 3, as he opened a public meeting for parents to hear and comment on a revised rezoning proposal from city education officials. 
The latest rezoning plan would sweep across more than 50 blocks and involves 11 schools. On average, rezoning usually affects about five schools.
This third scenario blends elements of the first two: it keeps P.S. 452 where it is, rather than re-siting it, and calls for an enrollment plan that would admit some students from outside the zone in order to increase diversity; it rezones schools in the southern part of the district to address current and future overcrowding; and it rezones some of the schools in the northern part of the district, in order to increase enrollment. 
As with the first two scenarios, the city's third option includes re-siting P.S. 191 Amsterdam to a new building at 315 West 61st Street.
Along with addressing overcrowding, education officials said the goal of the rezoning is to promote diversity in a district where several elementary schools have a majority of students who qualify for free or reduced-price lunch, while others have a small fraction.
The Department of Education has been loathe to confront these enrollment disparities head on. But even if it did offer a bolder vision, or more transparent talk about the desire to correct historic segregation, city officials would likely be met with well-organized resistance from parents who appear unwilling to re-imagine what their school communities could look like if zone lines changed. 
Some of the loudest voices of dissent on Wednesday came from residents of Lincoln Towers, an apartment complex currently zoned to the severely overcrowded P.S. 199 Jessie Isador Straus. The city's plan slices off two addresses of the Lincoln Towers buildings and reassigns them to P.S. 191 at its new location. The remaining six Lincoln Towers addresses would stay at P.S. 199.
"For me it's about making sure our community is together," said Mark Gonsalves, who has a four-year-old entering kindergarten next year. He said he believed a small number of Lincoln Towers residents were being sacrificed in order to accommodate potential residents from new luxury apartment buildings at P.S. 199.
"We want fair," Gonsalves said. "We want what's right, not just hosing a part of a community and separating it and throwing 50 years of history away."
One consistent message delivered to education officials, from parents, elected officials and Community Education Council members alike, was a call for a more transparent process — specifically data — in order to verify the city's projections for enrollment and diversity targets.
"Can you share with us your numbers, your spreadsheets?" asked Noah Gotbaum, a Community Education Council member, to applause. "We are not children."
The city has yet to officially propose any plan to the Community Education Council. It aims to do so by mid-October, with an up or down vote to follow before Thanksgiving. If approved, the changes would take effect next school year.