New York City's Creative Reuse Hub Looks to its Past in Art Show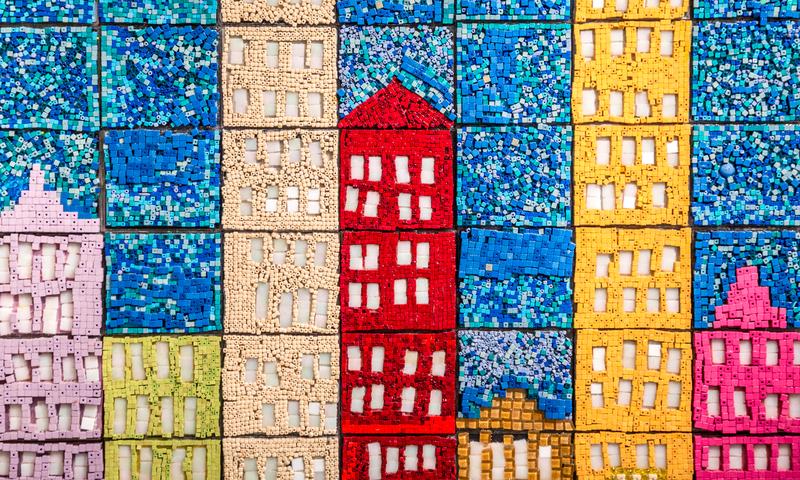 A new exhibition in Long Island City traces the eventful history of Materials for the Arts, a program of the city Department of Cultural Affairs that collects surplus reusable items from donors and redistributes them to arts organizations and public schools.
"MFTA loves NYC: A Retrospective of Creative Reuse", which opens April 16 at the MFTA Gallery in Queens, features artworks created over the years by the program's beneficiaries, including pieces by Justen Ladda, Jane Dickson, Mary Beth Edelson and others. In parallel, the show reconstructs the program's origins and evolution using selected documents from their archives.
Around the corner from the exhibition is MFTA's treasure room: The warehouse, where recipients can find everything from art supplies to old electronics, furniture and appliances. Two days a week it opens to member organizations, and visitors can load up their shopping carts and check out the supplies for free. MFTA asks only that the recipients send a thank you letter to the donors of the selected materials.
The exhibition was conceived and curated by Olivia Roldan, marketing coordinator at Friends of Materials for the Arts, a nonprofit that supports the group's initiatives. "We are New York City's creative conduit" Roldan said of MFTA's services at the exhibition's opening on Wednesday.
"I realized that we really needed to give the program its due and really showcase the incredible impact that the donation cycle has had on New York City since 1978," she said. The exhibition will be open to the public until June 20.