New York Eases Rules for Formerly Incarcerated to Visit Public Housing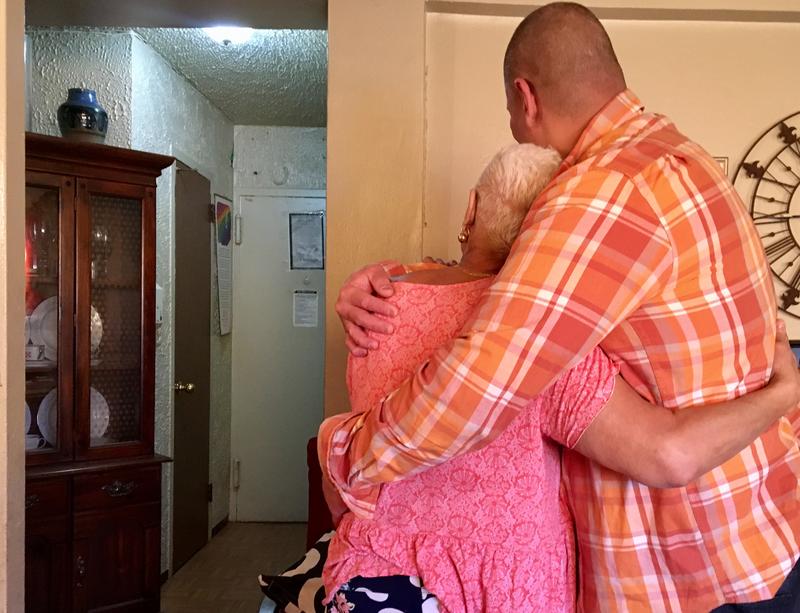 The New York City Housing Authority has a rule that people with certain felonies cannot live in public housing. But in recent years there have been efforts made to loosen some of the restrictions, including a new effort to make it easier for people who served jail time to visit NYCHA properties.
In the past four years, 91 men and 10 women were allowed to move in with their families in public housing complexes, under a NYCHA program called Family Re-Entry. 
"In order to qualify for the program you have to have had at least a felony and served time in prison or jail," said Sarah Figuereo who helps decide who gets into the program. "They're being fathers again or mothers again, working, supporting their families. They did their time. They want to come back and be a part of their family."
Of those 101 people, two committed new crimes and returned to prison, a rate the NYCHA officials found pretty convincing. It is part of the reason they chose to reassess a different policy called "permanent exclusion," which prevents some people with criminal records from visiting family members in public housing. There are about 5,000 people currently on the permanent exclusion list.
It is possible to get off the list but the process is not publicized and it's not easy. Of the approximately 80 people who applied to be removed last year, about half were approved.
On Friday, the Housing Authority released a new application and encouraged more people to apply. 
The new approach to the permanent exclusion rules comes a month after the New York City Department of Investigation said in a report that the Housing Authority wasn't doing enough to evict people who've been convicted of crimes or enough to evict tenants who are quote "sheltering dangerous criminal offenders."
While Investigation officials support efforts like Family Re-entry, they said NYCHA should do a better job enforcing policies when people break the rules. 
NOTE: This story has been updated to clarify the position of the Department of Investigations.