SchoolBook
New York City Continues Modest Climb in High School Graduation Rates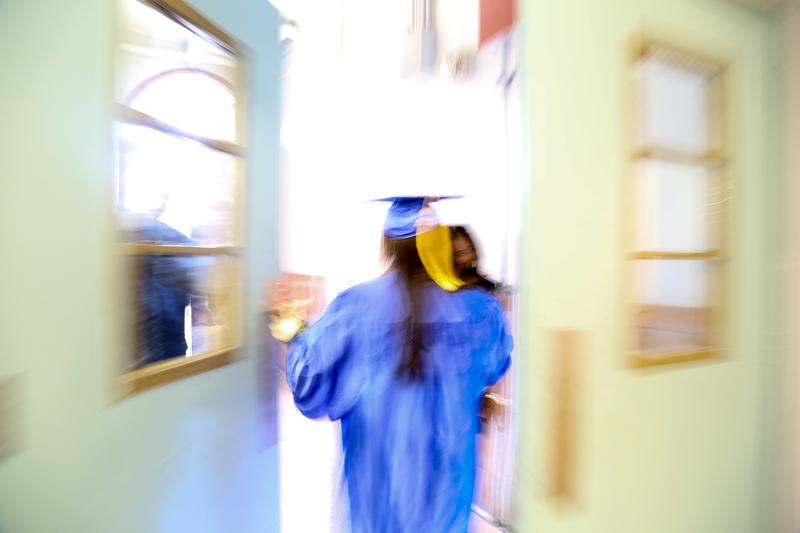 The four-year graduation rate for New York City students entering high school in 2010 reached 64.2 percent, a small uptick from 61.3 percent the previous school year, according to state figures released on Thursday. 
The data covers the first group of students who started high school after the Common Core learning standards were implemented statewide and graduated in June of this year. Stateside, the on-time graduation rate was 76.4 percent, a gain of 1.5 points and smaller increase than what was posted in New York City. Education Commissioner John King said the data revealed consistent but bumpy progress.
"While the increased graduation rates are encouraging, nearly one in four students is not graduating after four years," he said in a written statement.  "It is imperative that we continue to support districts as they fully implement the higher expectations the Board of Regents has set for students and educators.  We must make sure that we build on the progress the State has made since the adoption of the Regents Reform Agenda in 2009-10 – including the Common Core standards in July 2010."
Schools Chancellor Carmen Fariña credited the increase, as well as the decrease in dropout rates, to both the current and previous mayoral administrations. She chose to highlight the August graduation rate of 68.4 percent and pointed to the one percentage point drop in the dropout rate, now at 9.7 percent.
"As we continue our shift to rigorous, Common Core-aligned instruction and our enhanced focus on professional development that puts strong teachers at the front of every classroom, I look forward to seeing graduation and college readiness numbers improve," she said in a press release. 
The wide achievement gap between white students and their black and Latino counterparts persisted throughout the state, at about 25 percentage points for the graduation rate and 30 percentage points for the higher-standards diploma known as the Advanced Designation Diploma. But city education officials pointed to a silver lining, saying black and Latino students posted higher gains:
Black students' graduation rate increased to 63.8 percent, a 2.6 point gain

Hispanic students' graduation rate increased to 61.4 percent, a 2.5 point gain

Asian students' graduation rate increased to 82.6 percent, a 1.4 point gain

White students' graduation rate increased to 80.7 percent, a 1.0 point gain 
A low point in the date concerned students designated English Language Learners. They graduated at the very low rate of 31 percent statewide. The city rate was a bit higher, at 32.5 percent.
State officials said they released the graduation rates about six months earlier this year because of improvements in its data systems, and in an effort to get the information to educators earlier in the school year.  
A full report of the state data can be found here. Below is the slide presentation compiled by city officials.