New York City Considers Expanding Brooklyn Bridge Pathways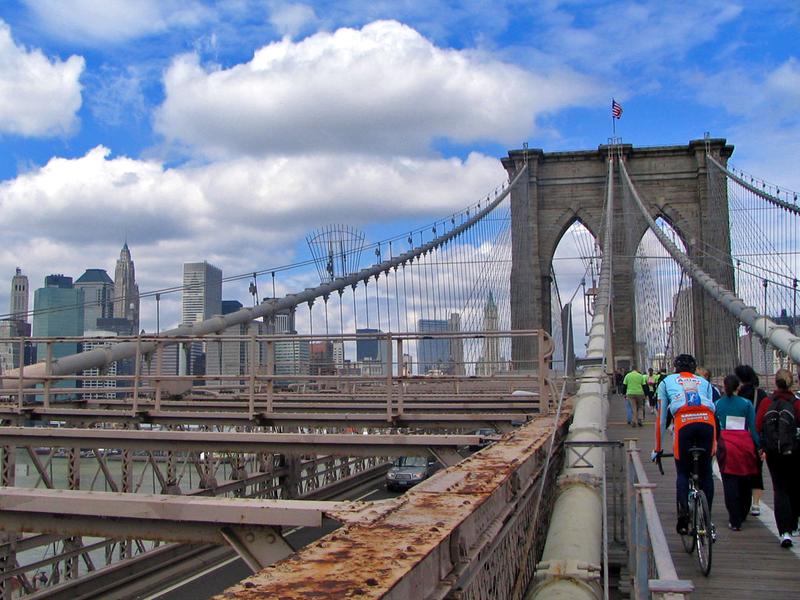 Bike riders, tourists and pedestrians alike could soon see relief on the congested Brooklyn Bridge. The New York City Department of Transportation has commissioned a study to assess improvements to the bridge's promenade, which includes walkways and bike paths and hangs above the bridge's roadway.
The study, which began this month, will cost $370,000 and will be conducted by consulting firm Aecom. The Department of Transportation hopes the study will be completed by Feb. 2017.
"It's a 133-year-old bridge, so usually any time we touch it, it tends to be complicated and costly," said Department of Transportation Commissioner Polly Trottenberg at a news conference on Monday. She said it was too early to determine the cost of any possible projects that may result from the study's findings.
These projects could include wider paths and clearer markings to guide cyclists and pedestrians, additional walkways and designated areas for visitors to rest or take photos.
A report provided by the Department of Transportation shows that pedestrian usage of the bridge during afternoon peak hours increased by 20 percent from May 2008 to May 2015.  Afternoon peak hour usage by cyclists grew by 93 percent during the same time period.
DOT officials attribute the crowding of the bridge to increases in cycling, tourism and the city's population.