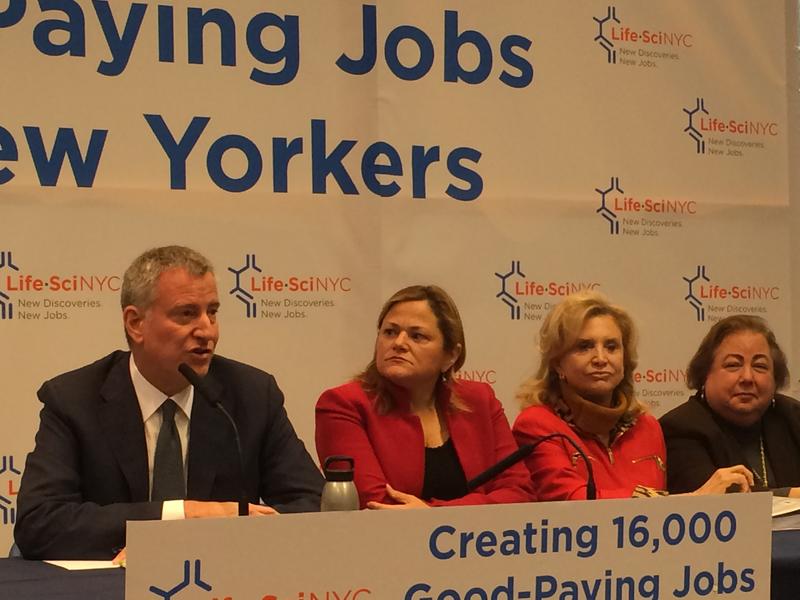 New York City's next big economic engine might just save your life.
Mayor de Blasio said the city is launching a new $500 million dollar initiative to grow the field of commercial life sciences, also known as bio-tech. The plan includes a combination of direct investments and tax incentives to support new life science companies and research labs.
The city projects the initiative will create 16,000 new jobs and 1,000 paid internships over ten years.
"Roles as lab techs, as microbiologists, as marketing managers, a whole host of good paying jobs," the mayor said at the announcement Tuesday at the Alexandria Center, an existing space for life science and biotech companies located on the East River in Manhattan, in direct proximity to city hospitals and research universities.
That type of site is something the city wants to expand.
The initiative includes a $100 million city investment for a new life science campus that, "will focus on cutting-edge cures, novel technologies and then building new companies," said Maria Torres-Springer, the head of the city's Economic Development Corporation.
The new life science campus is expected to be based either on Manhattan's East Side or in Long Island City in Queens. 
This has been a big week for bio-tech. On Monday, Gov. Andrew Cuomo announced a plan to invest $650 million to expand the sector statewide.