New York Artists Search for Creative Real Estate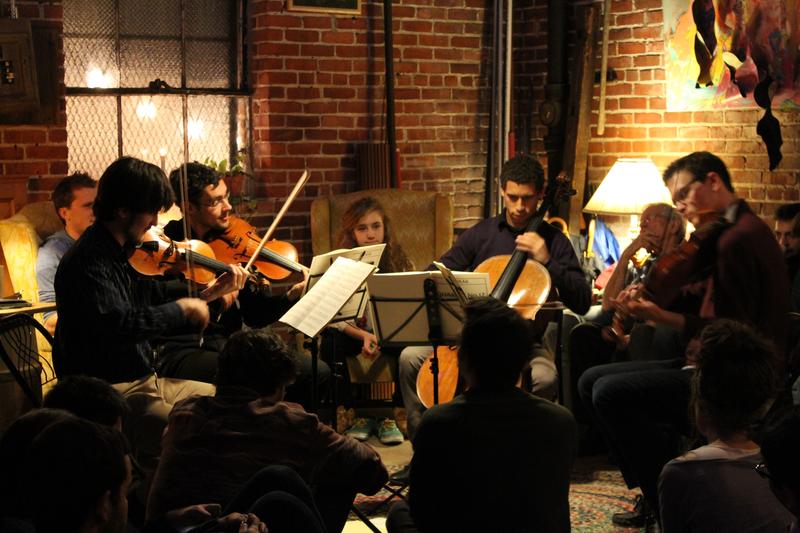 "The world is your canvas" has a nice ring to it, but for artists in New York City, it isn't very practical.
Rent for studios, galleries, rehearsal and performance spaces can be prohibitive for local artists, so several entrepreneurs are trying to teach New York's old-dog real estate market new tricks. 
Adam Huttler, for example, is the founder and executive director of Fractured Atlas, a non-profit tech company that helps artists with the business aspects of their work like raising money and finding affordable housing. They use tools like SpaceFinder, an online tool to connect artists with venues that are often unconventional.
Joel Glassman runs the Bookshop Workshops program, which develops and presents new plays in Brooklyn bookstores. The 25-year-old grad student has tapped into a symbiotic relationship since bookstores donate space and, in turn, the plays bring in visitors. 
"We usually are in the center of this bookstore, so people meandering around sometimes sit down and stay for an hour and a half and listen to the entire play, or they just listen to a few minutes of it," Glassman says.
Taking a cue from the tiny house movement, ArtBuilt Mobile Studios build spaces on wheels, calling it the studio version of a food truck. Right now the company is developing residencies in parks and public spaces while they navigate the city's permitting process.
ArtBuilt is holding cultural events at Avenue C Plaza in Kensington, Brooklyn, in the month of June; at Flushing Meadows–Corona Park, Queens, in July; and Brower Park in Crown Heights, Brooklyn, in August.
Another venture founded by a twenty-something is Groupmuse. It links classical musicians with a local audience through a network of house parties. The concerts are really more like parties with food and wine.
"It's an opportunity to bring people together. So it's not just this exclusive thing," says Liz Fernandes, who hosted an event shortly after moving to Brooklyn. "It's accessible to everyone and it's open to anyone that wants to see it on the website. They can come and they can join in and it's such a great way to meet people in the city."
But, in the end, it also gives the musician an affordable way to perform, and put their craft to use.