New York and New Jersey Bombing Suspect Arraigned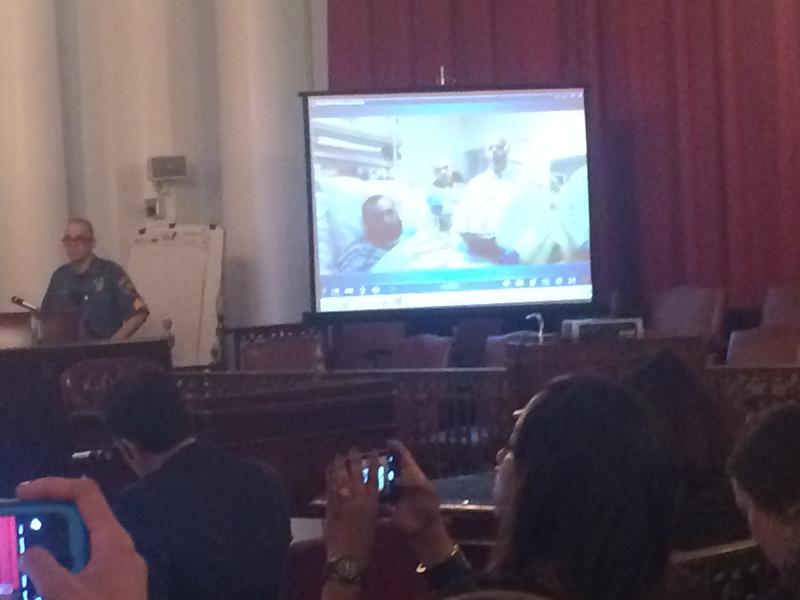 The man accused of setting off bombs in New Jersey and New York, injuring more than 30 people, was arraigned Thursday on charges he tried to kill police officers in New Jersey before they captured him.
Ahmad Khan Rahimi, an Afghan-born U.S. citizen, has been hospitalized with gunshot wounds since a police shootout that led to his capture on Sept. 19 outside a bar in Linden. Authorities have declined to provide details on Rahimi's medical condition, citing privacy laws.
He appeared via video from his hospital bed in Newark. Wearing a green gown, he gave one word answers, took long pauses and was barely audible in the courtroom. Judge Regina Caulfield read the charges, which included illegal possession of a weapon and five counts of attempted murder. Public defender Peter Ligouri said Rahimi would plead not guilty to all charges. The hearing was done in less than seven minutes. 
The 28 year-old is also facing federal criminal charges in both New York and New Jersey. He stands accused of detonating a pipe bomb along the route of a Marine Corps charity race in the New Jersey shore town of Seaside Park and a pressure cooker bomb in the Chelsea neighborhood in Manhattan on Sept. 17. No one was injured in the New Jersey blast, and 31 people were hurt in the New York explosion. A second pressure cooker bomb found nearby in Chelsea failed to detonate.
Rahimi's Bail was set at $5.2 million.