Studio 360
New Year's Resolution: "Revelation," the Rock Opera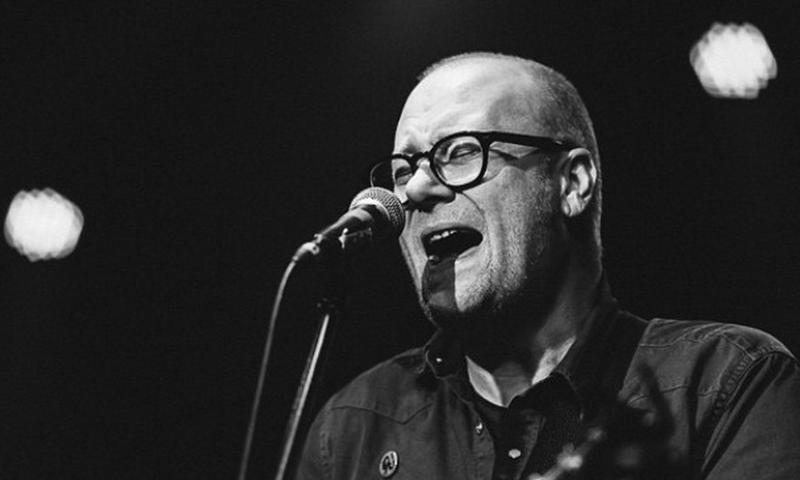 All year, we've been following four listeners who made creative New Year's resolutions for 2014: a sound engineer making a go of it as a songwriter, a lawyer making time to paint on the side, an advertising executive getting back into standup comedy. And rock musician Mike Doughty, who wanted to make time for a project he's been pondering for years: a rock opera based on the Book of Revelation.
Stream two full tracks from Doughty's forthcoming musical below.
"It is an absolutely terrifying, monster-movie, psychedelic tale of destruction, and the language is so beautiful, it is so bizarre and wonderful," Doughty explains to Kurt Andersen. "I thought, with the right music, and the right actors declaiming the text, and the right visuals, it would be a great show."
He's had a busy year, releasing a crowd-funded record, Stellar Motel, and going on tour. To meet his deadline, he wrote music for Revelation on a laptop in the tour van. "I will be tinkering with it for the rest of my life, but, yeah, I finished it." Doughty will premiere Revelation with a rock band and singers in January at The Greene Space at WNYC.
"It's been a decade or more that I've been gathering a head of steam with this and then giving up, gathering a head of steam again and giving up," he says. "So having it done and having a performance on deck is amazing."
What's your Creative New Year's Resolution for 2015? Declare it here.
Bonus Track: "Cast Into the Lake of Fire" from Revelation
Bonus Track: "Write the Things You Have Seen" from Revelation
Music Playlist
Cast into the Lake of Fire

Artist: Mike Doughty

Write the Things That Have Been

Artist: Mike Doughty