Studio 360
New Year's Resolution: Move to the City, Start a Band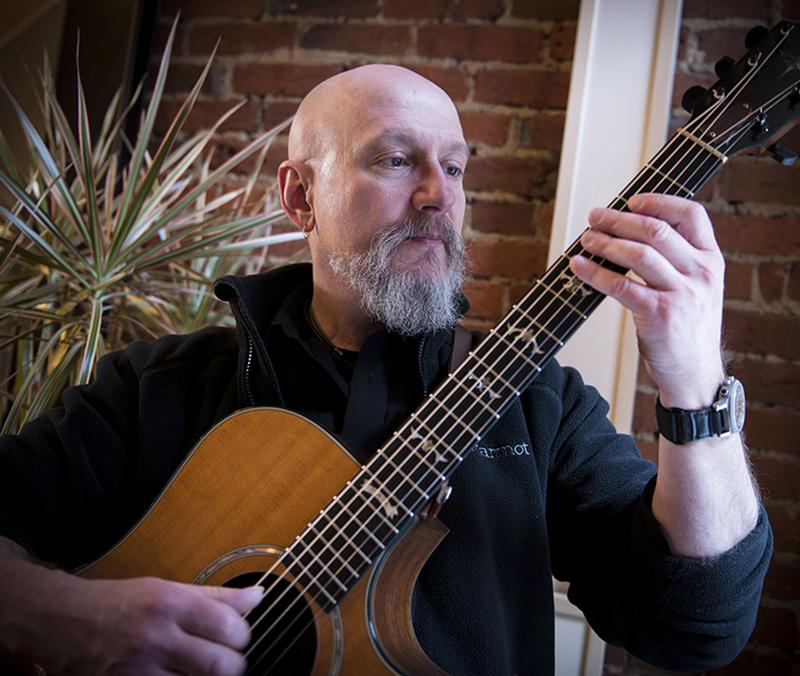 What is the creative project you want to tackle in 2014?
When we put out the call in December, we heard from hundreds of people eager to commit themselves to following through on their artistic plans. We're following a few of them this year. Mike Doughty wants to write a musical based on the Book of Revelation. Adrienne Ognibene will create a series of paintings and charcoal drawings. And after 30 years out of the spotlight, Julie Bayley will write jokes for a stand-up set.
Gabriel Walker, who lives in Maysville, Kentucky, has played guitar for 40 years. But his music got sidelined by a career in sound design, producing other peoples' music instead of performing his own. "I became fearful of taking the risk," he tells Kurt Andersen.
His 2014 New Year's resolution is to form a band and play a showcase with a six-song set.
Gabriel has decided he'll need to move to a bigger city to find the other players that will help him achieve his goal. "I'm concerned about working with other musicians, which I haven't done in quite some time," he admits. "I'm also concerned about singing. I let my voice kind of go. It's not what it once was." But he's undaunted: "When the weather breaks, I'm headed to Louisville."
Task #1: Visit Louisville jazz clubs.

→ Got advice for Gabriel? Post a Comment below.

Music Playlist
Auld Lang Syne

Artist: Bill Keith

Album: Something Auld, Something Newgrass, Something Borrowed, Something Bluegrass

Label: New Rounder

What's New?

Artist: Bing Crosby

Album: Bing-His Legendary Years 1931-1957

Label: Geffen