New Survey Lets You Design New Rockaway Boardwalk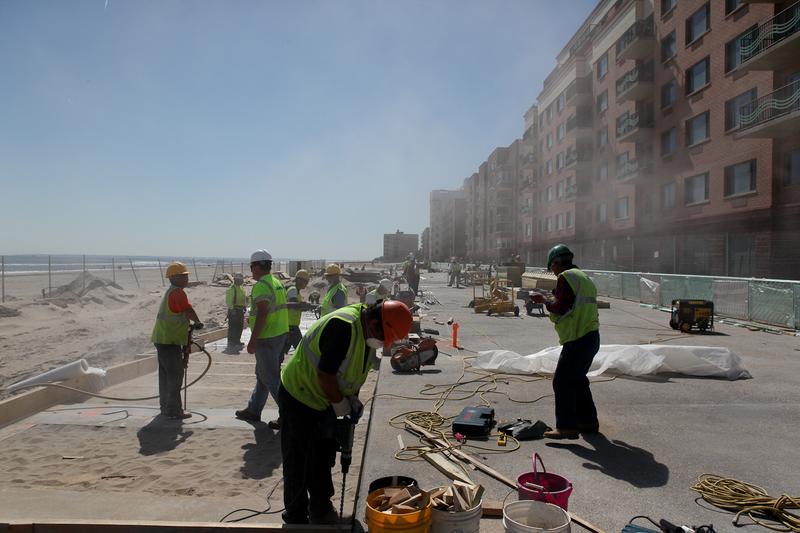 What kind of boardwalk would you like to walk on? One with smooth concrete or or one that's rougher? Colorful or sparkly? The Parks Department is seeking input from the public before it finalizes plans to rebuild the Sandy-damaged boardwalk in the Rockaways.
The survey seeks suggestions for "special accents," like playgrounds and entrances, as well as whether "T
Jonathan Gaska, the district manager for Community Board 14 in the Rockaways, said the board has finally accepted that replacing the wooden planks with concrete is better suited for the long term.
"You kinda hold your nose and say okay, it just makes sense," he told WNYC. "It's much less expensive and it doesn't affect the environment as did the woods they were using from South America."
The Parks Department said in a message it hopes to begin pre-construction this winter. The survey will be online until Nov. 11. The city will look at both the survey results and community input when making its final decisions on the new boardwalk.
About half the boardwalk was destroyed during Sandy. The concrete sections survived mostly unscathed.