New Sounds Live from Brookfield Place 2015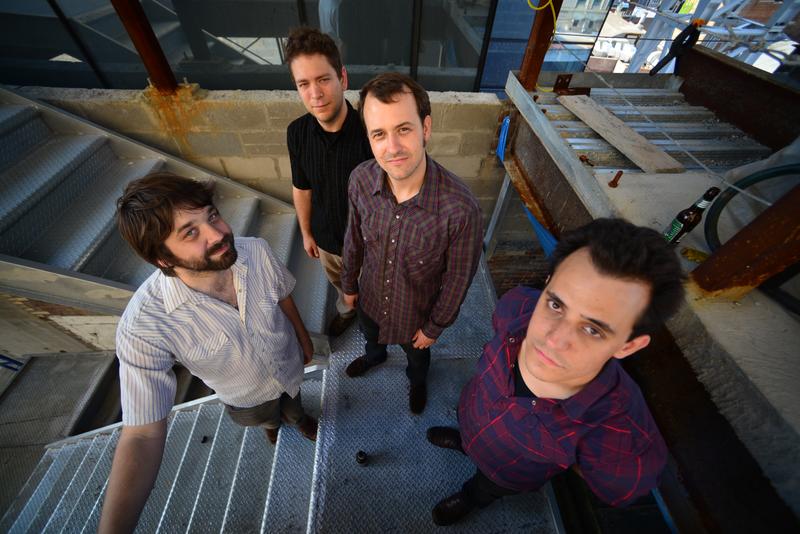 New Sounds Live at Brookfield Place
October 14-16, 2015, 8PM
Winter Garden
220 Vesey Street
Map
Admission FREE
David Lang & Third Street Music Settlement - "questionnaire" for 121 guitars - Wednesday, October 14th at 8PM

Dither Quartet & Friends - Full Band Counterpoint - Thursday, October 15th at 8PM

American Composers Orchestra in world-premiere works by Judd Greenstein, Andy Akiho, Angélica Negrón, & Alex Mincek - Friday, October 16th at 8PM

This fall the New Sounds Live concert series returns to Brookfield Place for three nights of adventurous music. On Wednesday, October 14, David Lang helps to celebrate the 121st anniversary year of the Third Street Music Settlement with a brand-new work for 121 guitars. Thursday, October 15th is a night of still more guitars with the electric quartet Dither, along with Mark Stewart and a host of others, performing Steve Reich's interlocking layered work "Electric Counterpoint." The final night of the series, Friday, October 16, is four New York-centric world premieres, including a piece by Judd Greenstein, performed by the American Composers Orchestra, as part of Sounds of a New Century. 
Composer David Lang & 120 Guitars
Wednesday, October 15, 2015
8pm
Witness the world premiere of David Lang's "questionnaire," a new piece for 121 guitars. Third Street and Pulitzer Prize-winning composer David Lang join forces for the 121st anniversary of the Third Street Music Settlement. Plus, composer/guitarist Ben Verdery's "Ellis Island" and other solo piano pieces by Lang
Dither & Friends: Full Band Electric Counterpoint
Thursday, October 15, 2015
8PM
The electric guitar quartet Dither anchors an evening of music that encompasses minimalism, experimentalism, and rock and roll. The program will feature Steve Reich's iconic work "Electric Counterpoint," performed by Dither, Mark Stewart (Paul Simon's musical director, Bang on a Can All-Stars), and a live ensemble of 13 electric guitars and basses, plus other works for guitar multiples.
ACO: New York Stories
Friday, October 16, 2015
8pm
Celebrating the vitality of New York City, the American Composers Orchestra performs a program of world premieres. Indie vocalist DM Stith is front-man for Judd Greenstein's interpretation of Walt Whitman's famous "Mannahatta" and "Crossing Brooklyn Ferry." Andy Akiho integrates Caribbean-via-Brooklyn steel pan into the orchestra. Alex Mincek navigates the streets between string quartet and orchestra, and Angélica Negrón creates an immersive urban landscape when mechanical instruments are added to the orchestra.