The Takeaway
With Settlement Growth, Israel Moves Away from Two-State Solution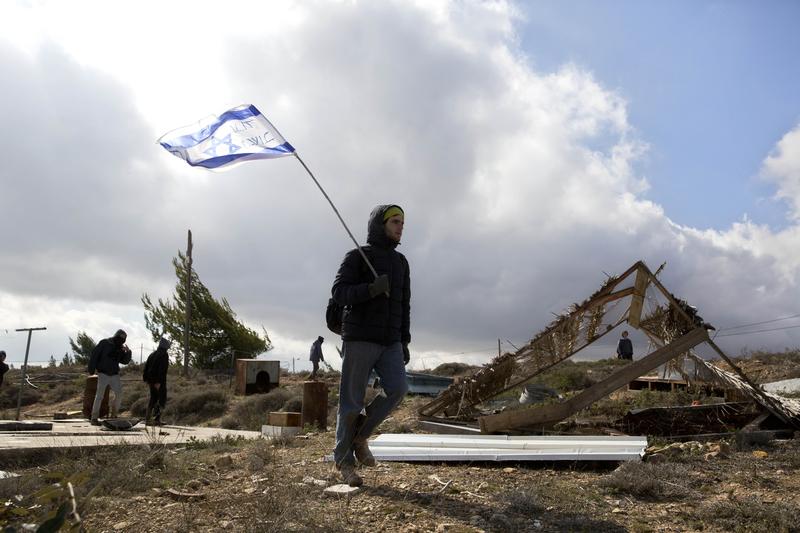 On Tuesday, the Israeli army moved to evacuate the illegal West Bank outpost of Amona, an action that was met by several incidents of violence against the army officers. The evacuation comes just over a month after the Obama administration abstained from voting on a UN resolution that condemned Israel's construction of settlements in the West Bank and East Jerusalem - a move that was seen as overly critical of the Israeli government by many on the right. 
Today, Israeli Prime Minister Benjamin Netanyahu announced that he would establish a new settlement "as soon as possible" in response to the demolition of Amona. It's part of a broader trend of settlement growth in recent weeks, emboldened by President Trump's strong backing of Netanyahu. 
Last week, the Israeli parliament approved the construction of 2,500 new homes in the West Bank, and over 500 in East Jerusalem. Yesterday, 3,000 more homes were authorized by the government. Settlement construction is widely viewed as a direct rebuke to a possible two-state agreement with Palestinian officials.
While tensions surrounding the settlements have risen dramatically in recent years, their development dates to 1967, following Israel's defeat of Jordan in the Six-Day War. Filmmaker Shimon Dotan traces that history in his documentary "The Settlers," in which he examines how a small number of initial settlements permitted by Israeli officials paved the way for roughly 400,000 settlers living in the West Bank today.
Dotan joins The Takeaway to discuss a situation that he believes is on the verge of becoming catastrophic.