New Rule to Increase Home Health Aides' Wages — Unless It Doesn't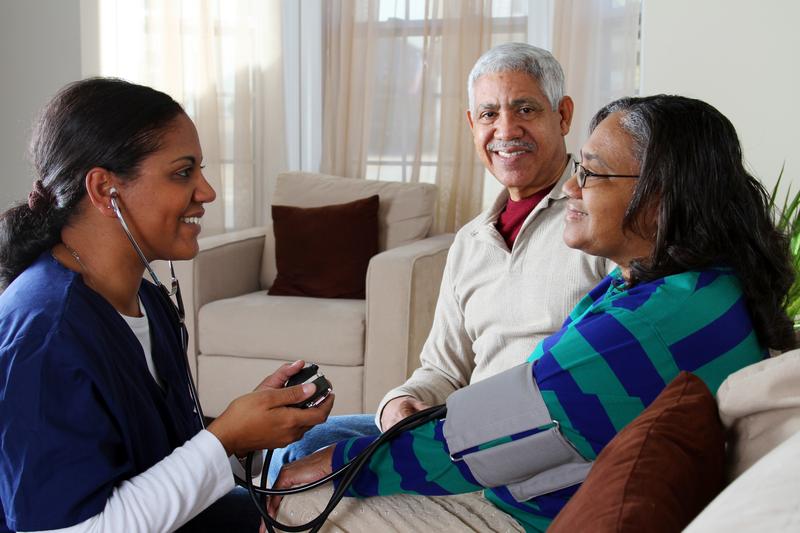 Hundreds of thousands of home health aides in the region are getting a raise, as new federal wage rules kick in this week, expanding overtime payments. But the change could have mixed results for both workers and the people who rely on their help.
In many states, including Connecticut, home health aides have been largely exempt from labor rules that require time-and-a-half payments if they work more than 40 hours. New federal rules dramatically narrow that exemption, so many workers will get overtime for the first time.
New York and New Jersey already required employers to pay overtime, but until this week they could do so at a lower rate, based on the minimum wage. Carol Rodat, New York Policy Director for the Paraprofessional Healthcare Institute, said another perk is that home health agencies now will have to pay workers for travel time going from one client to the next.
"It's paid at the state minimum wage, but that travel time could push a lot of workers into an overtime situation which means they'll be earning more money," Rodat said.
But home health agencies operate on thin margins and most actually lose money, according to Roger Noyes, a spokesman for the Home Care Association of New York State. Noyes said employers now will have even greater incentive to limit overtime by using more workers to cover shorter shifts.
"That affects the aide, and that affects the patient who might have multiple care-givers coming into their home — especially for those patients that require a lot of care," Noyes said.
Home care agencies — and advocates for workers and patients — want higher reimbursement rates, saying that would attract better workers and reduce turnover. But the state and federal government pay for almost all home care through Medicaid and Medicare. Both are under pressure to reduce spending, so funding has lagged behind. And with payments typically pegged to data that's two years old or more, it could take a while before the payment formulas reflect the new overtime reality.