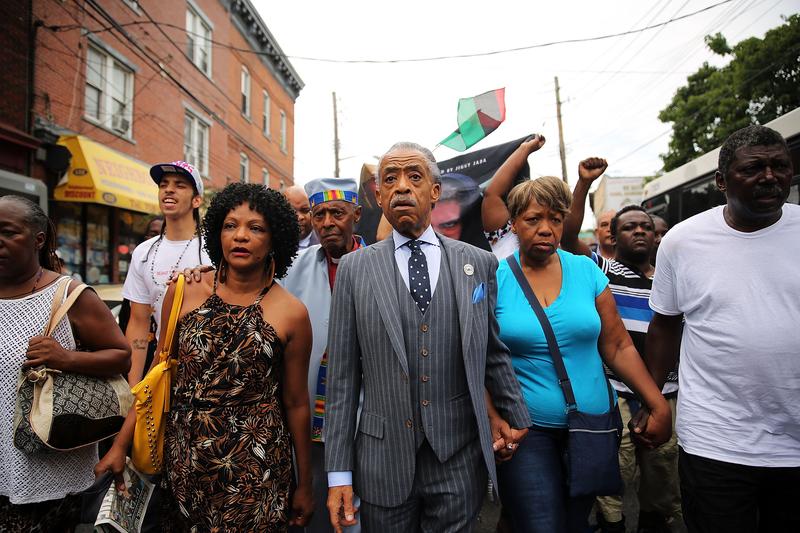 Tragedy struck Staten Island last Thursday when Eric Garner died after being put into a chokehold by an NYPD officer. A video of the stop shows Garner repeatedly saying "I can't breathe, I can't breathe." 
New York City Mayor Bill de Blasio said he's ordered NYPD Commissioner Bill Bratton to launch a "full and thorough investigation" into the death of the Staten Island man. Police said 43-year-old Garner was pronounced dead at a hospital after officers attempted to apprehend him for allegedly selling cigarettes illegally.
Now revelations are surfacing that show that Daniel Pantaleo, the NYPD officer who put Garner in the chokehold, was involved in at least two civil rights lawsuits that ended up costing taxpayers $30,000 in settlement money.
Activist Al Sharpton mobilized angry residents in demonstrations over the weekend, saying that Garner shouldn't have died—whatever violation he was being accused of.
Joining us to discuss the chokehold and the response to Garner's death in Staten Island is WNYC reporter Kathleen Horan.