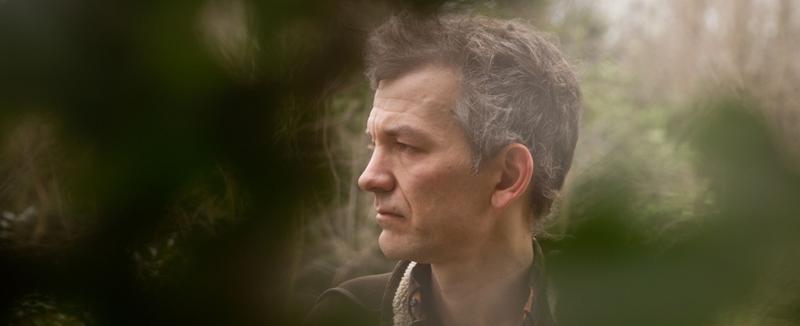 It's the most wonderful time of the month - the showcasing of new releases! On this New Sounds program, listen to music for guitar and gamelan by Bill Alves, music by Paula Matthusen, variations on melodies by Bon Iver and Stephen Sondheim, and an ambitious solo piano arrangement from Brad Mehldau. 
Hear Brad Mehldau's arrangement of the Massive Attack song, Teardrop, from a comprehensive collection of concert recordings, "10YearsSoloLive," due out later this fall. Then, listen to music for guitar and Indonesian gamelan by Bill Alves. Now, music for gamelan is usually tuned to either a 5 or 7 note scale, which does not correspond to western piano or guitar. BUT, microtonal guitarist John Schneider has re-fretted his guitar to play with the HMC Gamelan, in a Concerto for Guitar and Gamelan. Then, listen to another unusual guitar pairing in music by Paul Matthusen written for resonator guitar player James Moore & violinist Andie Springer. 
There's also music by drummer/composer Erland Dahlen, from his brand-new record "Blossom Bells," named after the legendary instrument-maker Pete Engelhart's unusual chromatic set of bells. Dahlen also plays a variety of percussion instruments, saw, electronic instruments and some specially constructed instruments, such as cake moulds with springs built by Hallvard W. Hagen, a custom made «percussion bass» made by Harald Hougaard and a wind up wood instrument with elastic band constructed by Kenny Wollesen. All that, and more. 
PROGRAM #3780 New Releases, September 2015 (First Aired 09-30-2015)
ARTIST(S)

RECORDING

CUT(S)

SOURCE

Massive Attack

 Mezzanine

Teardrop, excerpt [1:33]

 Virgin Records
Available at Amazon.com

Brad Mehldau

10YearsSoloLive

Teardrop (Massive Attack) [14:14]

Nonesuch 549103
8- LP Vinyl due out Oct 16, 2015
CD due out Nov. 13, 2015
nonesuch.com  

Bill Alves
with John Schneider, just intonation guitar | HMC American Gamelan |Bill Alves, director

Guitars & Gamelan

Concerto for Guitar and Gamelan 3 [6:23]

Microfest Records  MF 8

Or download via Amazon.com, iTunes, or CDBaby

James Moore & Andie Springer

Gertrudes | music for violin & resonator guitar

Paula Matthusen:  in absentia [4:22]

New World Records 80771
newworldrecords.org

Anthony de Mare

Liaisons- Reimagining Sondheim From the Piano

Sondheim, arr. Phil Kline: Paraphrase (Someone in a Tree) [5:41]

ECM 2470-72
3 record set
ecmrecords.com

Romain Collin

Press Enter

Holocene (Justin Vernon/Bon Iver cover) [4:47]

Ólafur Arnalds and Nils Frahm

Loon E.P. / Collaborative Works

Four [3:07]

Erased Tapes
Information on the Loon E.P here: erasedtapes.com
Collaborative Works is due out October 30, 2015

Erland Dahlen

Blossom Bells

Blossom Bells [6:19]

Hubro  HUBROCD2525/HUBROLP3535
hubromusic.com