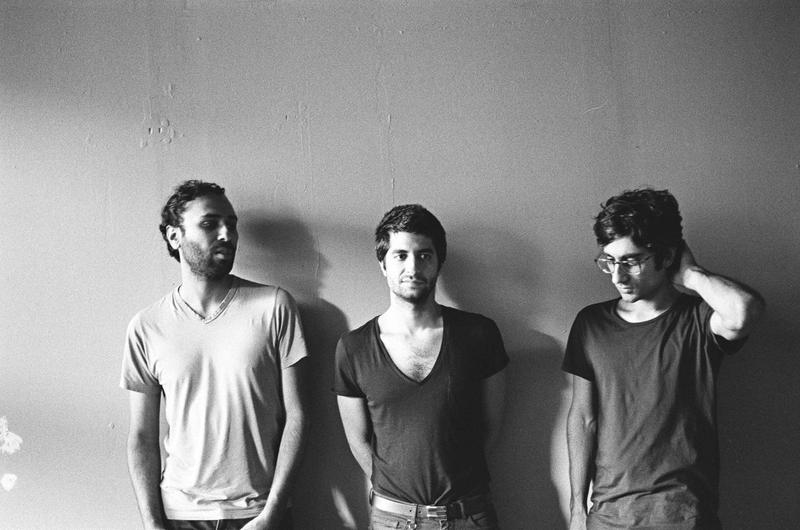 John Schaefer sorts through the stacks of new CDs, the Soundcloud files, and other digital submissions which have come across his desk and into his inbox to present some of the finest new releases for the month of June 2013.  Hear music from Dawn of Midi, who make groove music that sounds as though it is electronica, but it's made acoustically.  Then, listen to the Mobius Trio, who make new guitar ensemble music, along with multi-layered 6-string magic from Ben Brody.
Also, hear the bayan, an accordion-like instrument, as it is used in the Bester Quartet. Plus, music from Philippe Petit which may or may not involve electric cymbalum, triple caterpillar drum guitar, and/or electric psalterion. And more. 
Special thanks to our New Sounds Summer Intern, Ross Harriss, for helping to make this podcast possible.
PROGRAM # 3483, New Releases, June 2013   (First aired on 6/28/2013)                                 
ARTIST(S)

RECORDING

CUT(S)

SOURCE

Mobius Trio

Last Light

Making Good Choices 3 (Brendon Randall-Myers) – Pt 1: Running with Scissors, excerpt [1:30]

Clint Allen/Martin Fondse/Zapp 4

Impulse

Impulse [6:48]

Clint Allen Music
clintallen.bandcamp.com

Bester Quartet

The Golden Land

Dos Lidl Fun Goldenem Land [5:59]

Tzadik TZ 8178
www.tzadik.com

Julia Hülsmann Quartett

In Full View

Feist: The Water [4:23]

ECM 2306
www.ecmrecords.com

Dawn of Midi

Dysnomia

Atlas [6:38]

Thirsty Ear  THI 57206.2
www.dawnofmidi.com
www.thirstyear.com

Mobius Trio

Last Light

Making Good Choices 3 (Brendon Randall-Myers) – Pt 1: Running with Scissors [5:23]

Ben Brody

Flow State

Mirrors and Beyond, part 1

Philippe Petit

Extraordinary Tales of a Lemon Girl, Chapter 3 - Hitch-Hiking Through Bronze Mirrors

4, excerpt [1:00]

Aagoo 052
www.philippepetit.info

Les Rhinoceros

II

Seepy Seepy [6:45]

Tzadik TZ 7808
www.tzadik.com

Philippe Petit

Hitch-Hiking Through Bronze Mirrors

4 [3:02]
2, excerpt [:30]

Aagoo 052
www.philippepetit.info